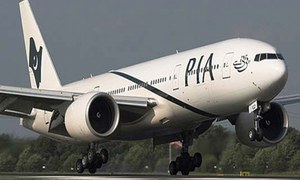 Agency
At least 15 kilogrammes of heroin were recovered from a Pakistan International Airlines (PIA) flight on Tuesday at the Jinnah International Airport in Karachi, the national flag carrier reported on Tuesday.
"PIA's security department, with the assistance of Anti-Narcotics Force, has recovered approximately 15 kg of heroin from an aircraft which was at the hangar in Karachi undergoing C check," Daniyal Gilani said in a statement.
"The matter is being investigated by all agencies concerned," the statement added.