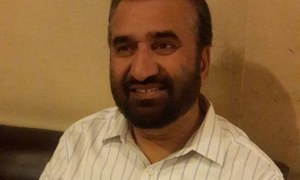 Our Correspondent
A joint investigation team (JIT), formed to probe the murder of Maulana Azam Tariq — former chief of the Millat-i-Islamia — held its first session on Tuesday to discuss the case.
The JIT also questioned suspect Sibtain Kazmi, who had been arrested by the Federal Investigation Agency (FIA) last week at Islamabad airport while attempting to flee to Manchester via Doha on a Qatar Airlines flight.
A complete challan for Kazmi will be presented in the court later this week, the JIT decided on Tuesday.
After the session, Kazmi was sent to jail on judicial remand.
The JIT is headed by SP investigation Hasan Iqbal and includes DSP Sadar, an inspector of the Crime Investigation Department and a representative of the Intelligence Bureau.
Former SHO Mehboob Ahmed and the DSP of the Crime Investigation Agency are also members of the JIT.