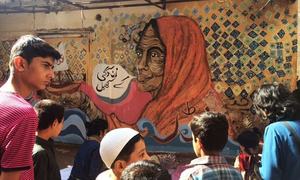 Lyari's chronicler Ramazan Baloch insisted that his book was not about Lyari's history but it was his autobiography and everyone else he was flanked by with agreed with Maya Angelou's famous quote: "There is no greater agony than bearing an untold story inside you."
"It is not a history book, I insist. It carries reflections of my life, it is my autobiography, one of the galaxy of stories of Lyari," said Baloch on the launch of his book Lyari Ki Unkahi Kahani [Untold story of Lyari] at the Arts Council of Pakistan, Karachi.
When the author utters those words it proved, subsequently acknowledged by others, how an individual defined the story of a society when he penned one his own.
The event attracted an impressive audience, from Lyari and elsewhere from the city, a number of whom could not find a chair on the terrace and kept standing listening to speeches, most of them long and arduous.
Mr Baloch said he had penned what he witnessed — as an observer or played a part himself — ordinary and historic events alike — in Lyari. This place was once an epitome of exemplary harmony and then turned deadly and infamously called as 'Columbia of Karachi'; the media unfortunately chose to portray Lyari's negativity and that has stuck to that to date, he said.
"I am leaving many topics untouched; Lyari's story will remain incomplete so that others — young and energetic people — could make it complete," he said.
Dr Jabbar Khattak, owner of Daily Awami Awaz, said in his keynote address that Lyari was made a hell by design. It was secular, thus sectarianism was instilled; it was a settlement of hardworking people with surprising amount of political acumen, thus, its youth was made criminal.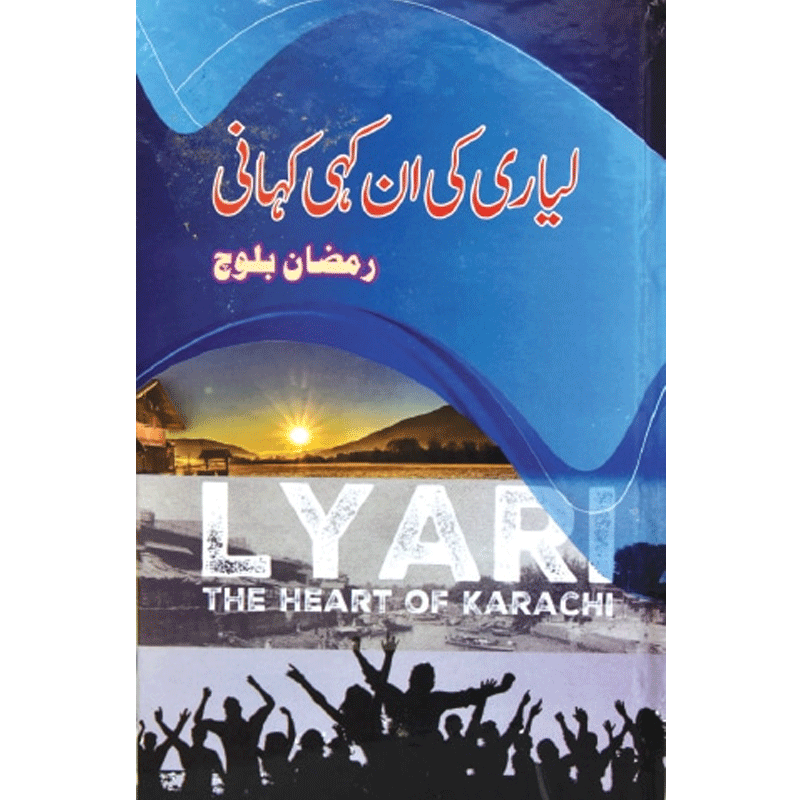 "It is high time for someone to write down a book to tell us about Lyari's unseen story. The real characters behind all the bad things smearing Lyari should be unveiled."
Dr Riaz Shaikh of the Shaheed Zulfikar Ali Bhutto Institute of Science and Technology said the book could be called as Karachi's political history. He said Lyari was a victim of neglect. When the rest of Karachi was developing it was kept poor and impoverished.
"The British did that and the same approach has been adopted by friends and foes alike with Lyari. The people of Lyari resisted the plan to uproot them from the area in 1962 and it was six years before the famous Rebel Cities movement in the West," said Dr Shaikh.
Dr Ayoub Shaikh said Mr Baloch had chronicled all characteristics of Lyari in his books.
He said the media kept depicting Lyari's negative image while its good deeds and feats were not being publicised.
Gul Hasan Kalmati, who has extensively written on Karachi's history, said Sindh Sabha was the first social organisation in the province, which was established in Lyari's Khadda area in 1882. He said Baloch League which was founded in 1929 should be the first political party of its kind in the history of Baloch politics. He said Lyari's infamous Cheel Chowk was originally named after Abraham Robin, a chairman of the Karachi municipality belonging to the Jew community, it was renamed as Maulvi Usman Chowk and then an eagle of poet Iqbal was erected when Naimatullah Khan was the mayor. However, because of the bird's resemblance to kite and not eagle, it was called as Cheel Chowk.
Prof Tauseef Ahmed Khan said the book revealed how social organisations were established a century ago in Lyari when it was not seen elsewhere in British India.
Prof Sahar Ansari said Lyari has positively contributed many good things in Karachi, top of which was its role on political and cultural fronts.
Journalist Mazhar Abbas said Lyari was punished for being politically conscious and leading movements for democracy.
Sadia Baloch said the author should have depicted the women characters in his book in more elaborate manner.
Ahmed Iqbal, owner of Vsh TV said people of Lyari owned their area with pride.