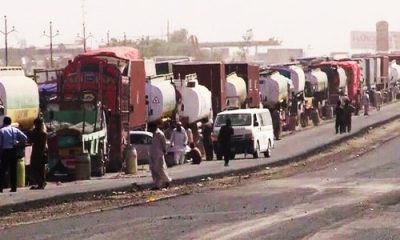 Web Desk
An oil tanker accident on the Super Highway overnight has left traffic on the motorway paralysed for 16 hours, DawnNews reported.
According to police, the traffic jam along the route intensified when, after the accident, cars began going the wrong way.
Passengers spent the night stuck in cars cramped bumper-to-bumper along the stretch of motorway.
Efforts to clear the route are underway. The Hyderabad-Karachi section of the motorway is open for traffic.