Critically acclaimed actor, Nawazuddin Siddiqui is once again making the headlines.
Nawazuddin's pictures, marking uncanny resemblance with the famous Indo-Pakistani writer Saadat Hasan Manto are out, sending social media into frenzy.
Nawazuddin has won applauds for his powerful performance in his recently released movie, Raees which starred Shah Rukh Khan and Mahira Khan. The Badlapur villain is now making rounds on the internet after he shared pictures bearing striking resemblance with the controversial writer, Manto on his Twitter account. The pictures were taken for the upcoming biopic on Manto which was announced by Indian actress and filmmaker Nandita Das.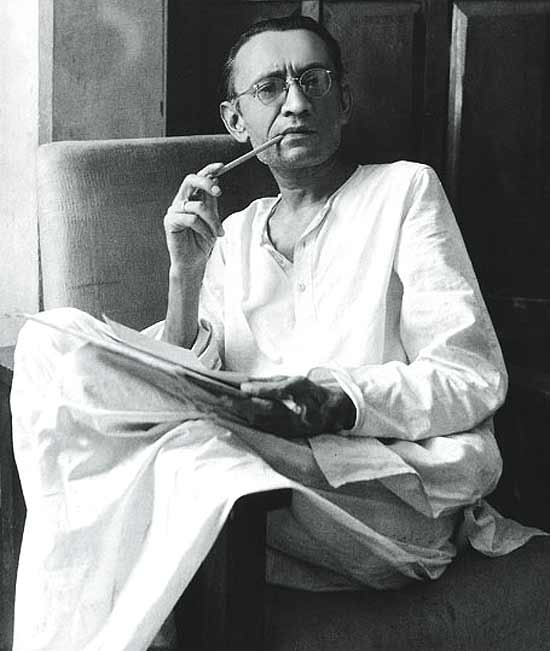 Nandita also shared her long desire to make a film on one of her favourite writers. While talking about the biopic and Nawazuddin Siddiqui she said, "It's a work in progress with a lot more to be done in terms of how Manto looked and, more importantly, how he was as a person. His attitude, sensitivity, courage and fears… many contradictions have to be portrayed honestly. I have no doubt that Nawaz is the best choice for the part, his range as an actor and sensitivity as a person are both needed here," an Indian media outlet reported.
Nawazuddin Siddiqui is also excited for the upcoming biopic of the fierce writer. He said, "Manto was a very famous writer in the 1940s-1950s and I am excited to play him making this a rather interesting project. When Nandita discussed this with me at Cannes, I was drawn to the interesting challenge of doing a period drama," Indian media reported.
He also added, "I've been reading up a lot on Manto and know a few of his writings by rote now. The role spans from 25 to 35 and my office is full of clothes and shoes replicated from his time. We won't be using prosthetics and would like to keep the look as natural as possible as Manto was a simple man. I will imbibe the way he spoke but since there aren't any videos available, I will have to depend on his writings to understand the rhythm of his speech and the way he would use words, beautifully".
Pakistani filmmaker Sarmad Sultan Khoosat also made a film titled "Manto" which was released in 2015 and was also screened at the 21st Kolkata International Film Festival last year.