Although it has been two weeks since Bollywood blockbuster flick Raeeshit theatres around the world, it still has some treats up its sleeve for the fans.
Late Sunday night, the filmmakers surprised moviegoers with the release of Halka Halka – a deleted song from the tremendously-successful film.
A few hours before the release, Shah Rukh Khan mentioned the upcoming deleted song on his Twitter account. He later tweeted, "Couldn't let this @SonuNigam song from Raees not spread its magic."
With a slow-fast tune, Halka Halka features cheesy adorable scenes between romance king Shah Rukh Khan and Pakistan's darling Mahira Khan. The song boasts a very sultry chemistry between the two stars, who dance around each other, swirling and twirling in the rain, sometimes in bazaar, and other times between arches.
Sonu Nigam and Shreya Ghoshal have lent their voices to the track, which has been written by Javed Akhtar, and has garnered almost 900,000 views on YouTube in just 14 hours of its release.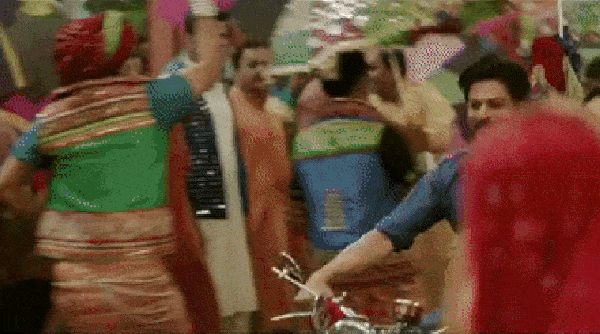 Raees, a combination of action, crime, and romance, has already crossed Rs. 2.5 billion in sales numbers, with its worldwide total hitting Rs. 2.59 billion in nearly 12 days since it was screened on January 25, The Financial Express reported.
Acting alongside Shah Rukh and Mahira is Nawazuddin Siddiqui, who plays the role of a devoted policeman.