By; Asghar Ali Mubarak, February, 16, 2018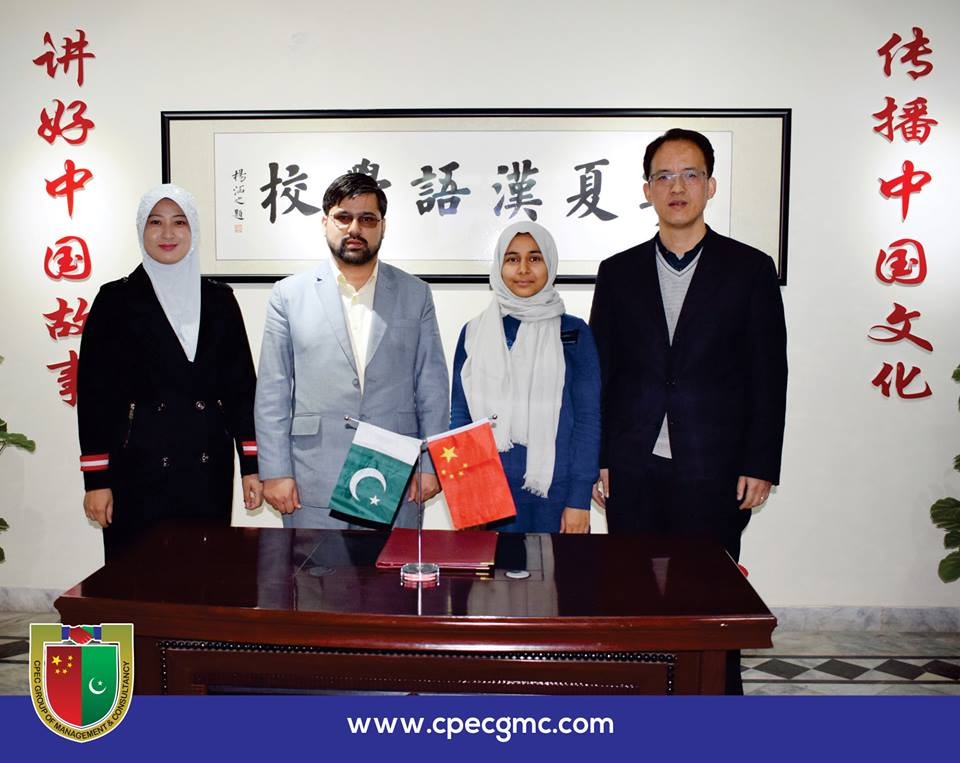 CPEC GMC team just met the Focal Person of NingXia Province in China, & the team of NingXia Chinese Language School, to extend cooperation by contributing in greater access to Quality Education to People of Pakistan.
We have agreed to launch Chinese Language Program, starting soon. The program is packed with 3-level Chinese language modules, cultural exchange & inclusion activities, history, and complete guidance regarding fully funded scholarships for Pakistani students in China.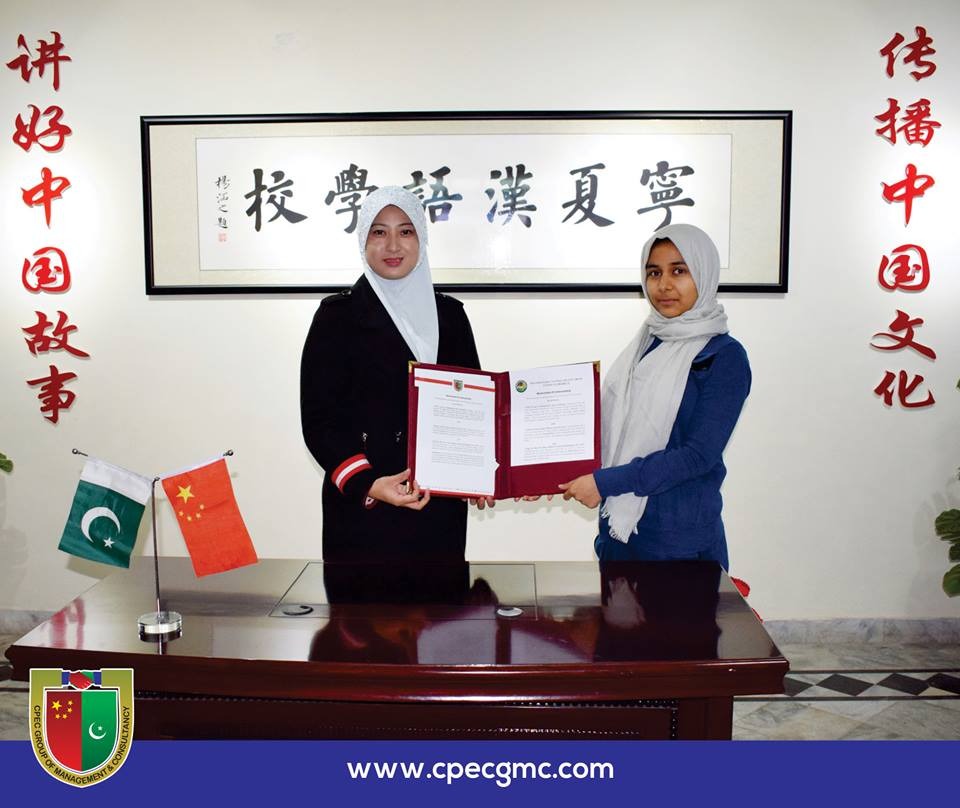 We are holding back nothing this time. We want Pakistan to know true beautiful colours of China & vice versa.Regionalism has brought Pakistan at the cross-roads of billion-dollar investments and development agreements that involved extensive strategic planning but that also highlighted the insufficiency of expertise, grass-root-level awareness, specialized institutions, and required work force in the country.
Our current initiative is focused on 'Language & Cultural Exchange Program' for the grass-root-level awareness and to promote mutual understanding between the people of Pakistan & China. We recently signed an agreement with NingXia Chinese Language School, supported by Pak-China Global Cultural Link, to offer a fully packed year-long Chinese Language Program.
__________________
Program Offers:
1. Chinese Language Training
2. Intros to Chinese Culture, History, Investment & Foreign Policy.
3. HSK International Standardized Chinese Proficiency Test
4. Career Guidance for Study & Work in China
5. Summer Camp in China
6. Chinese Muslim Survival Training
Consider it an excellent opportunity for businessmen, professionals, researchers, students & avid travelers to learn Chinese language from a highly experienced native Chinese teachers.
__________________
Program Outcomes:
By the end of program, participants will be able to:
 Read, Write, Speak & Understand Chinese language.
 HSK Certification
 Use Chinese for internet & other social media purposes.
 Develop interpersonal skills for successful endeavors in academic, professional and business pursuits in China.
 Gain intensive knowledge of Chinese culture, history, cuisine, investment & foreign policy.
__________________
Fee Structure:
PKR 21000 Per Level
__________________
Class Timings:
Saturday & Sunday
Option 1. 10:00 AM – 01:00 PM
Option 2. 05:00 PM – 08:00 PM
(At least 6 hours a week)
__________________
Level 1 (Elementary) (3 months)
Level 2 (Intermediate) (3 months)
Level 3 (Advance) (3 months)
__________________
Last date of Registration:
01 March 2018
__________________
Registration Form:
__________________
Orientation Session:
03 March 2018
__________________
Starting From:
03 March 2018
__________________
For Queries & Registration:
0333-5186333
Nasr Chambers, 1, MPCHS Commercial Centre, E-11/3, Islamabad