MUMBAI ; A case has been registered against Bollywood actor Nawazuddin Siddiqui's brother Ayazuddin Siddiqui for allegedly posting a derogatory picture on social media., reported Indian Express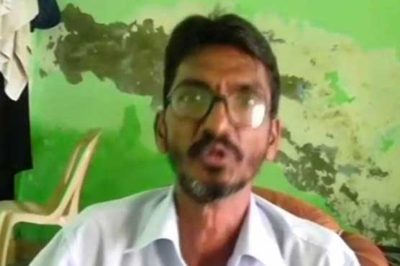 The FIR was filed against Ayazuddin Siddiqui by the Hindu Yuva Vahini members. The security personnel said that Ayazuddin posted a comment with an image of a Hindu God.
However, Nawaz's brother said that he had confronted a man for posting a "derogatory picture" on Facebook and hurting religious sentiments.
"A man posted a derogatory pic of Lord Shiva. I confronted him about it and wrote you shouldn't share posts that can hurt anyone's religious sentiments. Instead, a case was filed against me. Charges should be investigated," Ayazuddin added.
"The FIR was registered on the complaint given to us. I saw the post and all Ayazuddin had done was posting a sensible comment on a post that was against a religious community. However he posted the comment with an objectionable photo and that came into the notice of the complainants," Budhana circle officer (CO) Hari Ram Yadav said.