By, Asghar Ali Mubarak, January, 04, 2018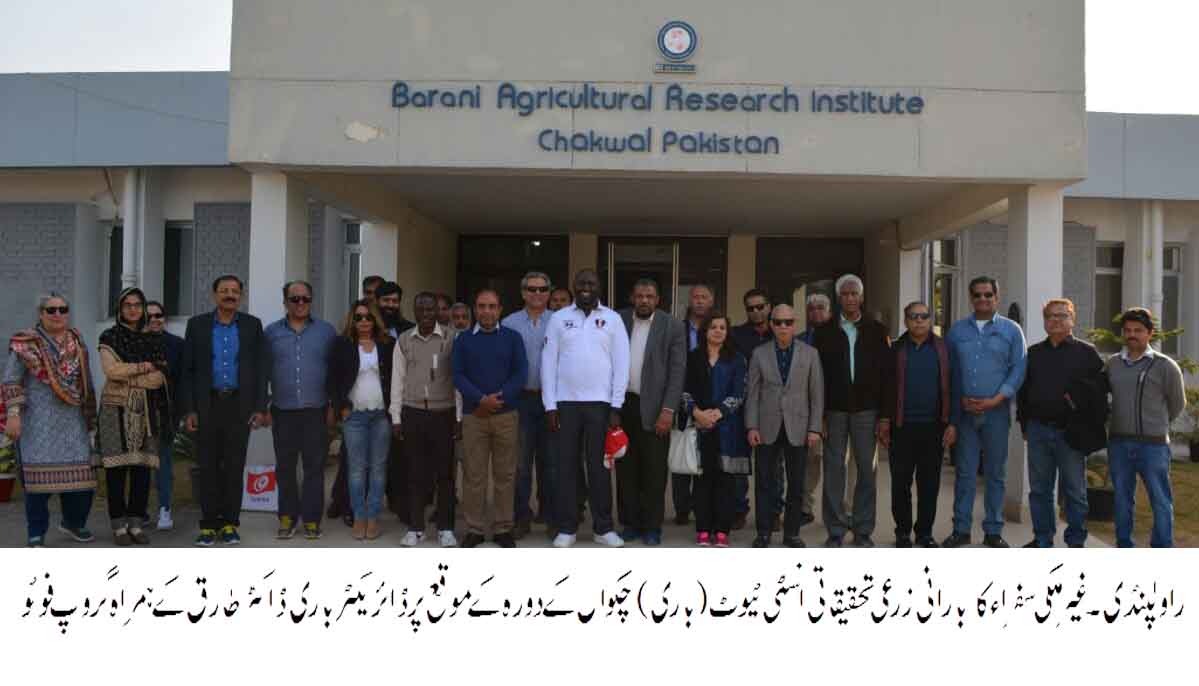 Rawalpindi (News Desl ) Ambassadors of various Countries including Tunisia, Morroco, Kenya, Sudan, Nigeria and Mauritius visited BARI Chakwal. After briefing by Director, delegates visited various technology sites and greatly appreciated efforts of Agri. Department for transforming Pothowar into Olive valley.
More over the delegates were interested to know how the water harvesting and water saving technologies being adopted in the region. The Ambassodors appreciated the involvement of gender and youth in various intervention being carried out in the rainfed areas,
The Ambassodars esp of Tunisia & Morocco showed great interest and expressed their will to collaborate with BARI in Olive sector.