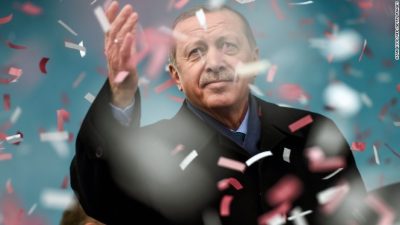 Monitoring Desk
Ankara, Turkey (CNN)Millions of Turks will vote Sunday on a controversial new draft constitution that would give sweeping new powers to the country's president, Recep Tayyip Erdogan.
Voters are being asked to endorse an 18-article reform package put forward by the ruling Justice and Development Party that would effectively replace the system of parliamentary democracy with a powerful executive presidency.
Under a "Yes" result — which requires a simple majority — the role of prime minister would be abolished and the president would be able to rule with minimal sign-off from parliament.
Erdogan's supporters say the new system would bring political and economic stability. Opponents fear the proposals amount to a constitutional dictatorship.
If approved, the new arrangements would kick in over time. The post of Prime Minister would be abolished after the 2019 national elections, and time-limits on the newly-empowered presidency would be reset. If he won in 2019 and 2024, Erdogan could be in power until 2029.
Erdogan would once again be able to lead the Justice and Development Party — at the moment, the presidency is supposed to be politically neutral. He would also be able to appoint a number of senior judges.
Erdogan's rise to power
After serving as Prime Minster for more a decade, Erodgan became President in 2014. By little more than force of personality, he turned a largely ceremonial post into a vehicle of significant power.
He has initiated a widespread crackdown on opposition, which has intensified after last July's botched coup, for which he blamed US-based cleric Fethullah Gulen.
The clampdown, which led to the arrests of 47,155 government critics, academics, journalists, military officials and civil servants, has drawn international condemnation.
Opinion: Erdogan is creating a new type of presidency
Divided nation
The referendum has split Turkish society, according to voters days before the vote.
Supporters say the reforms will be as a catalyst to help kick start a lethargic economy and stabilize a nation dealing with the resurgence of a 30-year conflict with militants from the Kurdistan Workers' Party (PKK).
"My vote in the referendum will be yes. I'll tell you why. For the benefit of our state, our nation, the future of our children; so that this country doesn't go to ballots every six or eight months and so that coalitions and coups can be prevented, we are saying yes," Osman, an office worker in Ankara who declined to give his surname, told CNN.
Related: Istanbul – a city divided ahead of referendum
But opponents worry about giving more control to a president already pushing the boundaries of his power.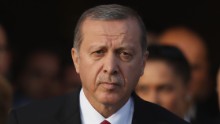 Referendum could lead to more power for Erdogan
03:34
"I think, with the presidential system, not only art and science but also our freedoms will be more limited. That's why I'm saying no," said 18-year-old student, Cayan Ozen Culfa, from Ankara.
It was a sentiment echoed at an opposition rally in Istanbul last weekend.
"If we give all authority to one person, there is no future," said 23-year-old Berfin Yavas.
 "There's no free speech, our lawmakers have been arrested, even under a constitutional system right now. With a yes vote and a move to the new presidential system, it will be even worse."