By, Asghar Ali Mubarak: January, 31, 2018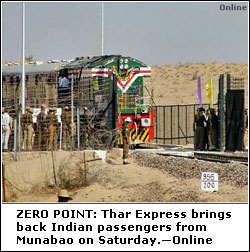 Islamabad; The Government of Pakistan has agreed to extend the agreement of the Rail link between Munabao (India)- Khokhrapar (Pakistan) for another three (03) years from 1st February, 2018 to 31st January, 2021.
The Agreement was signed in 2006. The rail link facilitates people-people to contacts which Pakistan believes are essential for improving relations between both the countries.