Jami Mahmood's new film Jugnu has been mired in a plagiarism controversy since the release of its teaser last week.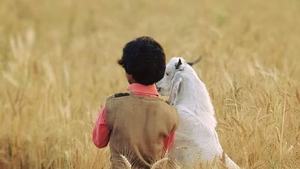 After the teaser released on August 21, Lahore-based filmmaker Ahmad Baig took to Facebook to point out what he believed were similarities between Jugnu and the thesis film he made at NCA in 2015:
While Baig eventually said that he's dropping the matter after talking to Jugnu's producer Jami, he later revealedthat he's being accused of striking a deal with Jami and that despite his decision to let go of his plagiarism suspicions, Jami is threatening his alma mater.
"A lot of people think that I am scared or have made some kind of a deal with Jami, some even say I have taken a good amount for it. None of the above is true," he wrote.
He shared why he decided to let the matter go: "[Jami] told me that the students involved in Jugnu Movie have no bread to eat at home, they have sold their sister's jewelry in order to make this film. After hearing all this I said fine I will remove [my post] and will not be a hurdle in all this even if the story is similar."
He elaborated that he believes that the idea for Jugnu has been inspired by his film: "One more thing I want to mention for those who are only defending [Jami] because [Jugnu is] a feature film. For an idea you just need one tagline, later the same line can turn into the shorty or a feature. The story might totally be different but my gut feeling is that it is surely inspired somehow."