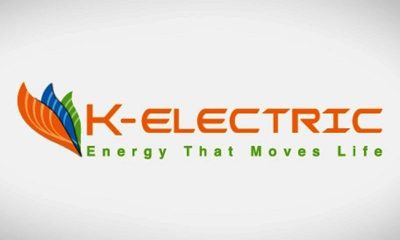 KARACHI: The new multi-year tariff determined by the National Electric Power Regulatory Authority (Nepra) discouraged investment and was ultimately not in the long-term interest of the citizens of Karachi, K-Electric said on Tuesday.
Moreover, contrary to certain reports, the determination had no impact on consumers' end tariff, the power utility said in a statement.
"The current determination includes no incentive to continue to invest in improving power supply to the people of Karachi and creates significant uncertainty around current and future projects — which will lead to widening the demand-supply gap," it said.
KE believed that the conditions outlined in the determination would result in cash flow constraints that could affect the overall sustainability of the company's existing operations.
"Some of the assumptions in the tariff determination are not reflective of ground realities. For instance, the expectation of 100 per cent recovery and the conditions set forth to ascertain bad debts are not realistic. This assumption, earlier applied by Nepra to power distribution companies across Pakistan, has already been challenged in various superior courts across the country."
It said the previous multi-year tariff was a performance-based tariff model which encouraged KE to reduce losses and improve its supply and services to the population it serves.
The power utility said that under the previous tariff model it invested $1.2 billion to increase its generation and improve its transmission and distribution infrastructure. But the new scheme derailed the huge progress made by the company and jeopardised the business plan, it said.
"The power utility maintains continuous dialogue with Nepra and will file detailed review of the determination with the authority," KE said.