By.Asghar Ali Mubarak March, 25, 2018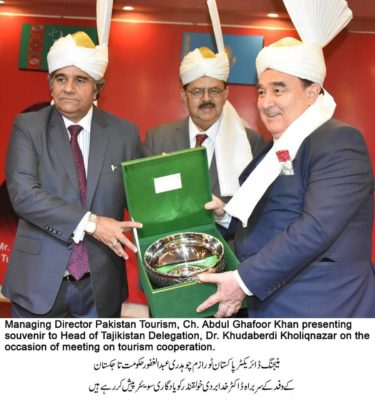 RAWALPINDI: The members from Central Asian Republics including Uzbekistan, Tajikistan, Turkmenistan, Kyrgyzstand and Kazakhstan visiting Pakistan on invitation of Government of Pakistan from March19-24 on invitation of National Security Division (NSD), Prime Minister Secretariat assured to extend full support to Pakistan Tourism Development Corporation in promoting this sector which is the back bone of country's economy. They were speaking at a luncheon reception given in their honor by PTDC at Flashman Hotel on other day
Referring to the proposals given by the PTDC Managing Director, Ch.Abdul Ghafoor Khan , the delegates of the Central Asian Republics assured that their countries would form workable and joint groups with PTDC in order to take and enforce measures for flourishing tourism sector in Pakistan. The delegates in their separate remarks also appreciated what they termed untiring efforts of PTDC Chief, Ghafoor Khan being taken for promotion of tourism in his country. They viewed that the managing director has through visits to different countries and meetings with them has succeeded to create soft image of Pakistan. This has resulted in convincing the tourists to visit Pakistan now without any fear of their security and their influx has reportedly increased over the last one year. In short the delegates said they after holding consultations with their respective governments would ink accord with PTDC. The entire process of working jointly with PTDC would be started in near future as they stated.
The Uzbekistan delegate in his remarks said that his country has already started flights between Lahore and Tashkent. Similarly, we are trying to start similar kind of flights in other cities of Pakistan as well.

Kygyzstan Baidoletov Nuradit viewed that Pakistan is a beautiful country which possess variety of indigenous culture , high mountains, valleys, rivers, scenic beauty convincing the foreign people to visit this country.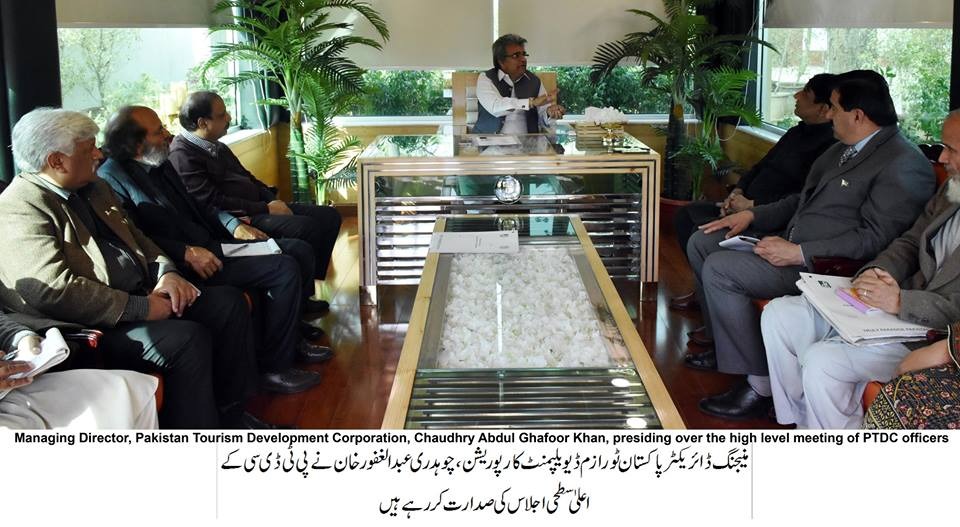 While referring to the warm welcome accorded to them by PTDC Managing Director, the delegation members specially referred to the beautiful arrangements made at Flashman's which was tastefully decorated with colorful banners, flags, buntings. The PTDC on the occasion also arranged acultural show comprising dance performances and folk music was also organized at the venue and the delegates liked it very much.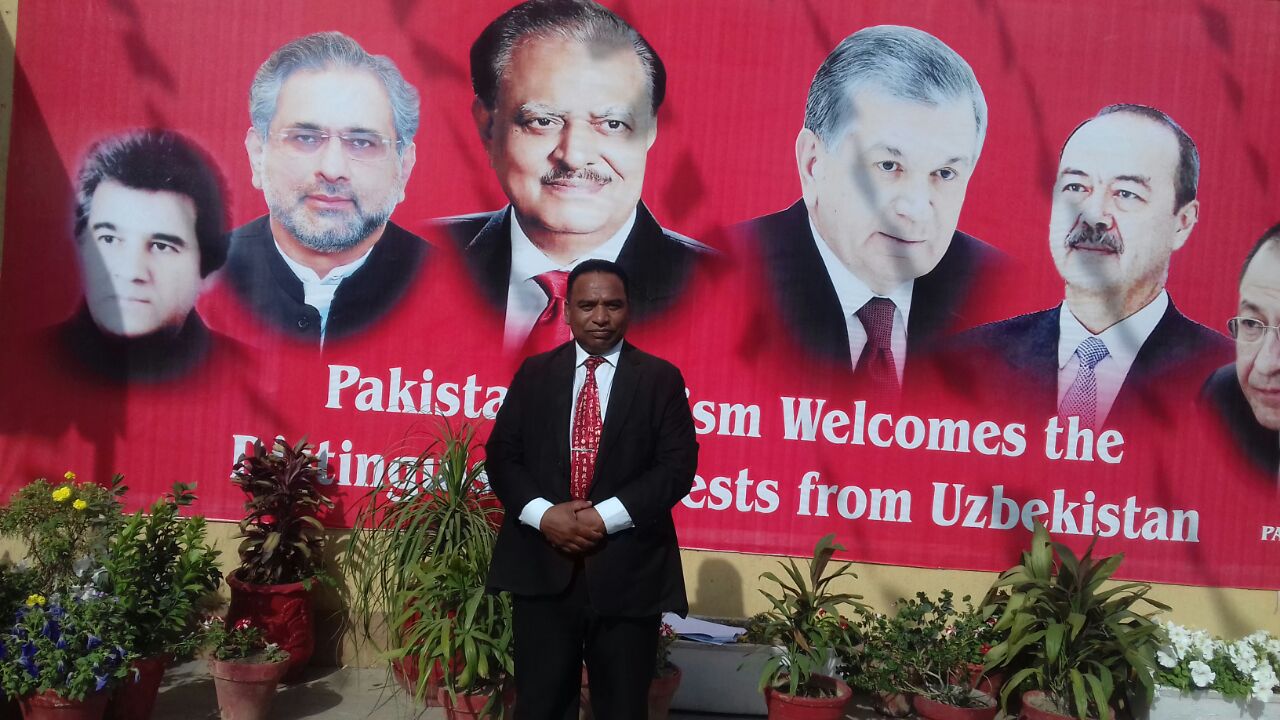 Managing Director PTDC Ch. Abdul Ghafoor while addressing the gathering said that this visit of delegation will further strengthen the brotherly relations between Pakistan and Central Asian States. Pakistan is blessed with countless tourism opportunities available for all kind of tourists. The people of Pakistan are most hospitable people and we consider Central Asian Republics as our brotherly nations.
There might be a few negative stories about Pakistan but the situation absolutely contrary and Pakistan is completely safe and secure tourism destination for tourists from all over the world. We have opened our doors for the tourists from around the world to come and enjoy our hospitality, see and believe that we have the most of nature blessed treasures spread all over Pakistan from Khunjerab to Karachi, that are deserts or beaches, mountains or valleys, culture or history, you just name it and we have it.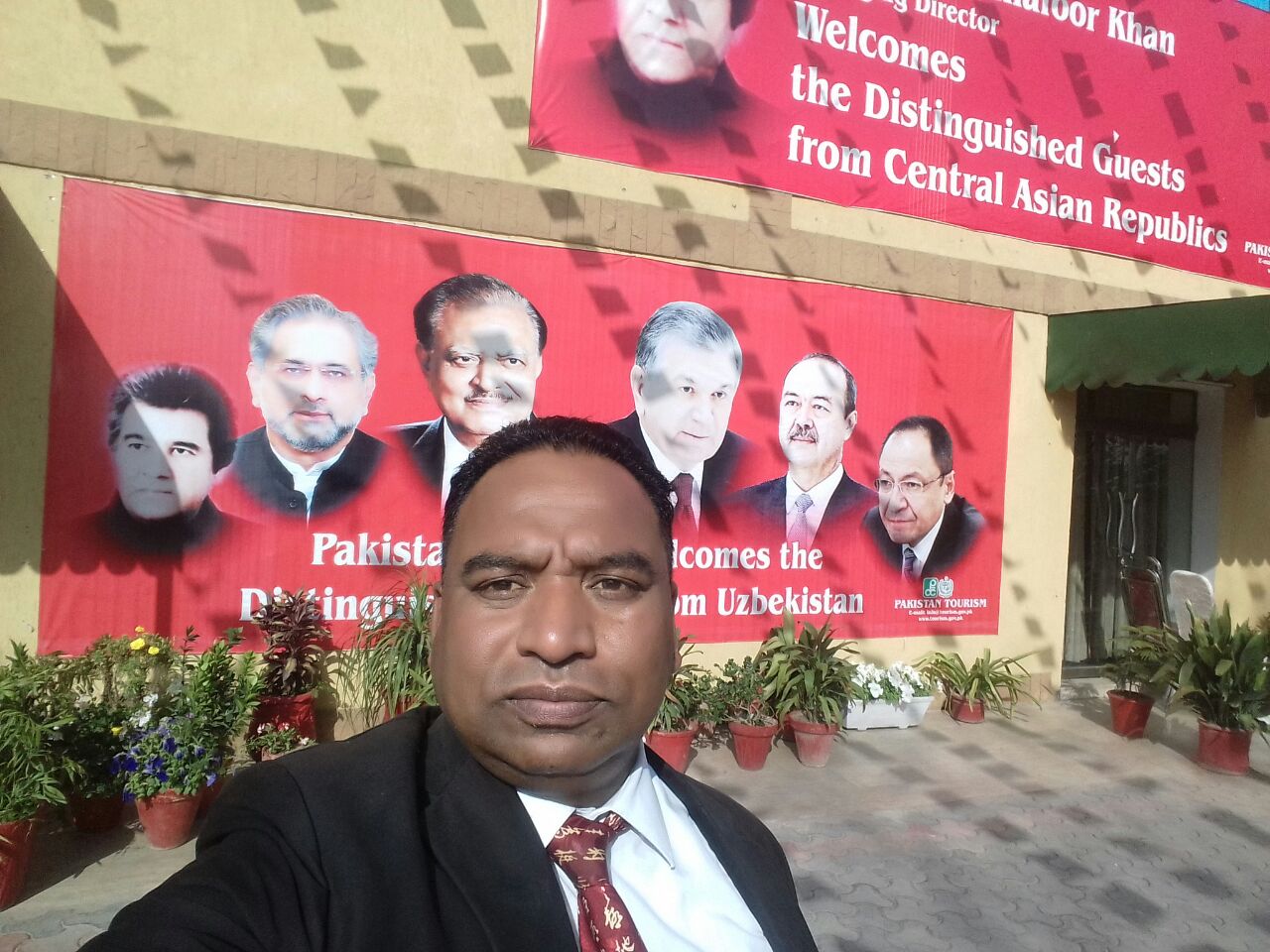 He added that Visa on Arrival Facility will be introduced for group tourists for more countries and investment opportunities / projects for joint venture in Tourism & Hospitality sector of Pakistan will be shared among potential investors of CARs. To foster the process, cooperation among national tourism agencies, as well as private sector companies and provincial tourism organizations be encouraged. He recommended that fully sponsored scholarship opportunities should be offered to youth in undergraduate / graduate degree in tourism and hospitality and Central Asian Countries help Pakistan in removal of negative travel advisories issued by Western Media. Development of Road Link and operation of direct flights by National Airlines between Pakistan and Central Asian Republics is also essential for increasing tourist flow.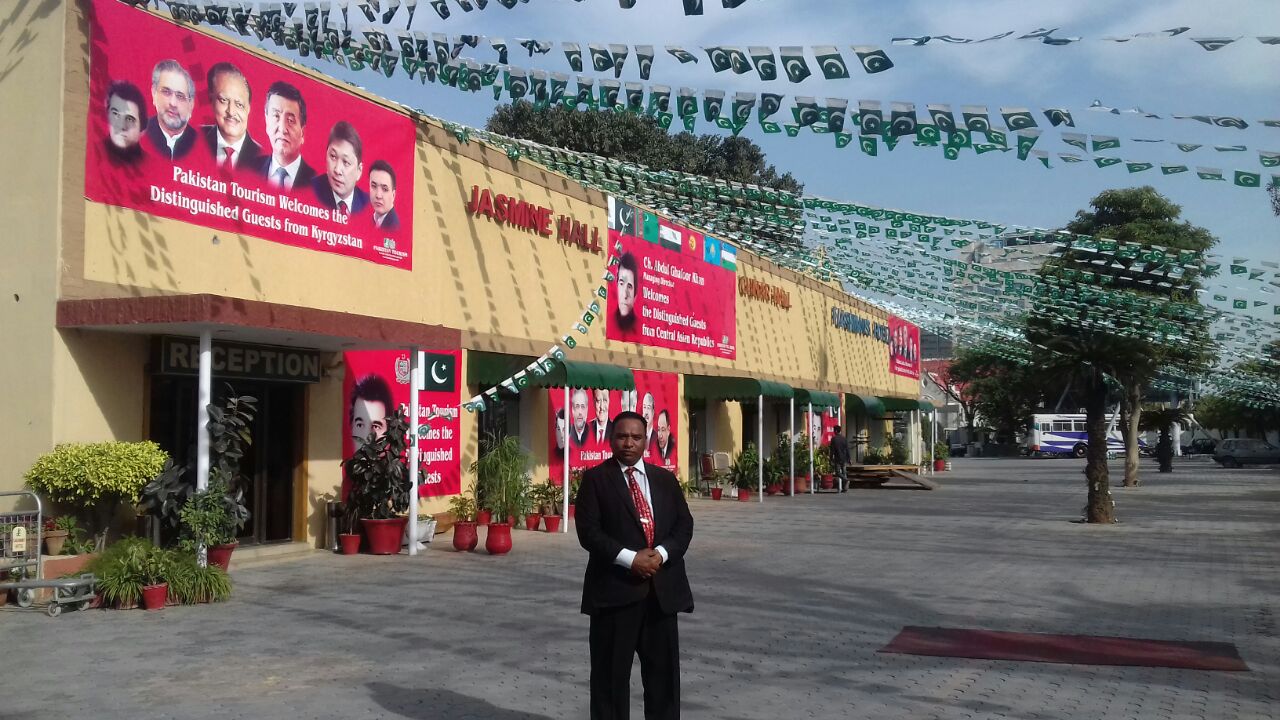 Uzbek delegation is headed by Former Vice Prime Minister and Chairman of the Chambers of Commerce and Industry Ikramov Adham Ilhamovich. Kyrgyz delegation lead by Deputy Director, National Institute of Strategic Studies Baidoletov Nuradil Esenbekovich.Georgiy Dubovtsev is the Head of Kazakhstan delegation who is Deputy Minister for Kazakhstan Institute for Strategic Studies. Tajikistan delegation is led by Dr. Khudaberdi Kholiqnazar, State Minister Level for Center for Strategic Studies whereas Merdan Bayramdurdyyev, Deputy Minister of Finance and Economy is heading the delegation of Turkmenistan.