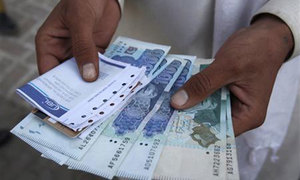 THE NEWSPAPER'S STAFF REPORTER
LAHORE: The Mediation Centre, set up at the Lahore Chamber of Commerce and Industry (LCCI) in 2012, resolved one of the three business dispute cases referred to it by the Lahore High Court (LHC) in the past two weeks.
"One case has been resolved amicably in only two hours while the other two are under process. This is a big step and would help reduce the burden of non-traditional cases from the judiciary besides saving precision time and capital of the business community," LCCI President Abdul Basit said during a press conference on Friday.
LCCI Senior Vice President Amjad Ali Jawa, Vice President Muhammad Nasir Hameed Khan, former president Engineer Sohail Lashari and Barrister Zafar Kalanori spoke on the occasion.
The LCCI president threw light on the initiative taken during the recent visit of Chief Justice Lahore High Court Justice Mansoor Ali Shah to the LCCI a couple of weeks ago.
Mr Basit said the cases were referred for mediation by Justice Anwar ul Haq and Justice Kazim.
He said the chamber is also planning to provide case assessment facility which would enable businessmen to decide whether their cases are acceptable for the court or not.
He said the chamber established the Mediation Centre for out-of-court settlements of the business disputes. This centre has the services of over 40 experienced mediators.