By; Asghar Ali Mubarak, February, 20, 2018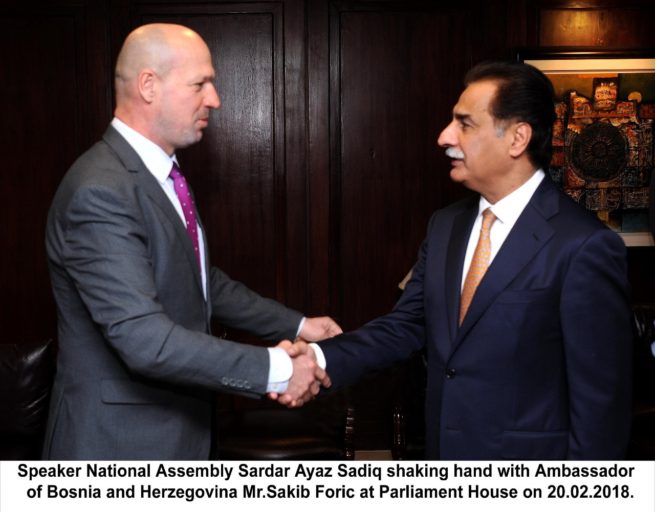 Islamabad, February 20, 2018: Speaker National Assembly Sardar Ayaz Sadiq has called for greater interaction and people-to-people contact with Bosnia and Herzegovina. He stressed the need for new synergies of parliamentary cooperation between Pakistan and Bosnia & Herzegovina. He was speaking to Ambassador of Bosnia and Herzegovina Mr. Sakib Foric in Parliament House, Islamabad.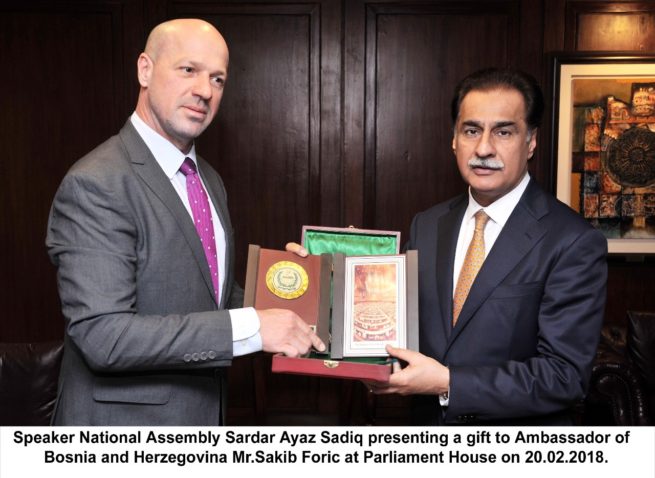 Reiterating Pakistan's commitment to enhance bilateral relations, Sardar Ayaz Sadiq underlined the need for diversification of trade, economic and parliamentary relations to assign substantive meanings to bilateral collaboration. He said that both the countries have commonalities of views and perceptions on various regional and international issues. The Speaker stressed the need for enhancing cooperation between the legislatures of brotherly countries.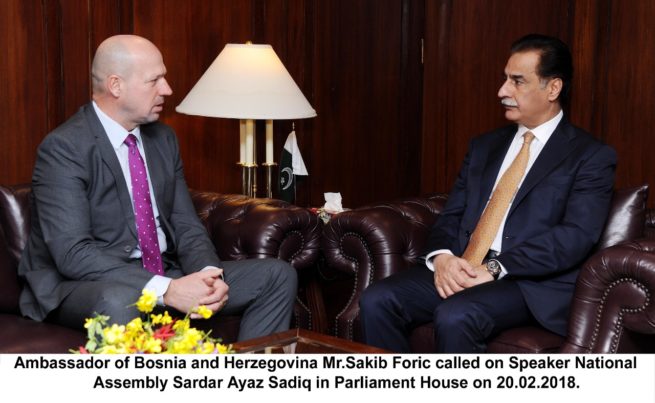 He informed the dignitary that Pakistan seeks to play a larger role to prevent Muslim world's descent into factions, violence, instability and underdevelopment. The Speaker also invited his Bosnian counterpart to visit Pakistan with his parliamentary delegation.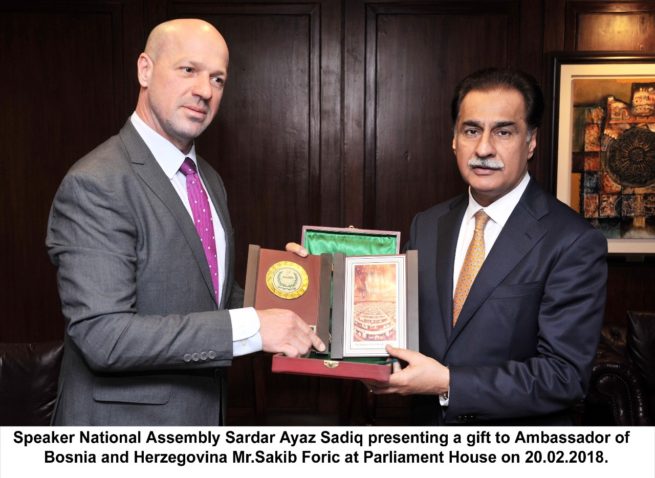 Ambassador of Bosnia and Herzegovina Mr. Sakib Foric highly appreciated Pakistan's gesture of friendship with Bosnia and Herzegovina and said that the political leadership of Bosnia and Herzegovina is committed to strengthen its ties with Pakistan. He also reciprocated Bosnian's commitment to an enduring, comprehensive, diversified and warm relations with Pakistan manifested in trade and economic dividends for both nations.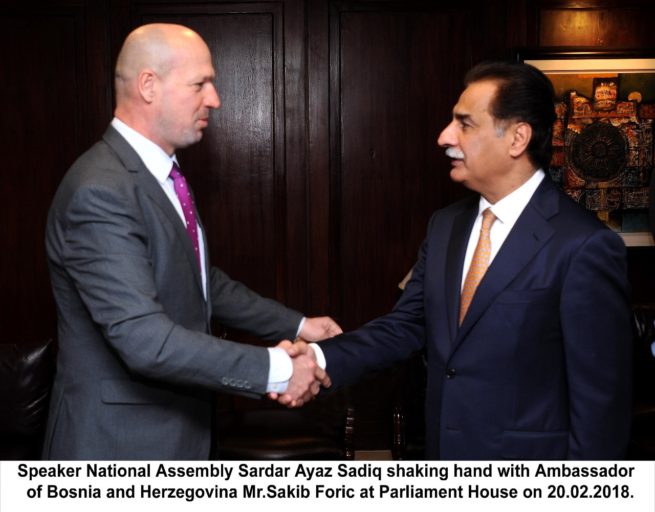 Mr. Sakib Foric acknowledged Pakistan's endeavors for promoting unity among the Muslims. The Ambassador also called for instilling new vitality in inter-Parliamentary relations.He thanked Pakistan for extending assistance to Bosnia in a number of sectors and also widely recognizing its position and sovereignty at the international level.