BY;ASGHAR ALI MUBARAK: January, 28, 2018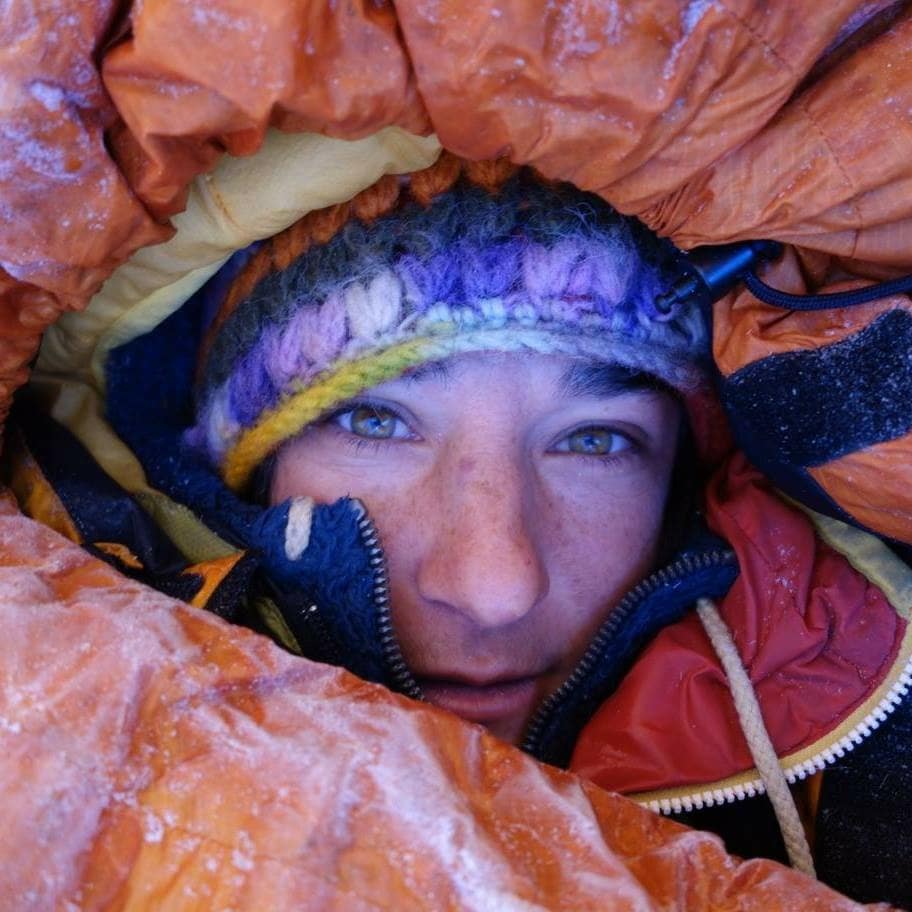 ISLAMABAD – Salute to Pakistan Army team were able to rescue a French mountaineer from killer mountain Nanga Parbat in northern Pakistan but called off efforts to retrieve a Polish climber – both of whom have been missing since Thursday – who has now been declared deceased. The French mountaineer Elisabeth Revol is now stabled after shifted to a private hospital Islamabad for medical treatment. The team of Polish climbers with support from the Pakistani military launched the attempt on Saturday afternoon to rescue stranded French mountaineer Elisabeth Revol, but were unable to reach the second missing climber Polish national Tomek (Tomasz) Mackiewicz. Two Pakistan Army helicopters began an operation Saturday on the request of the Polish and French embassies to rescue the climbers after they got stuck while trying to summit the 8,126-meter-tall Nanga Parbat, the ninth-highest peak in the world."The rescue for Tomasz is unfortunately not possible – because of the weather and altitude it would put the life of rescuers in extreme danger," wrote Ludovic Giambiasi, a friend of Revol, in a series of updates on Face book. Officials on Sunday called off the search for Mackiewicz."It's a terrible and painful decision.""The K2 climbers who stopped their historic effort for a winter K2 summit will descend with Elisabeth Revol – one life saved," said Karar Haideri, spokesman for the Alpine Club of Pakistan, in a statement on Sunday. The team was evacuated by helicopter after a five and a half hour descent down the mountain to Nanga Parbat's Camp One early Sunday. The group was then airlifted by helicopter to a hospital in nearby Skardu, where Revol was set to be treated for a number of injuries. She was later shifted to Islamabad."(Revol) has frostbite and some (snow) blindness," said Asghar Ali Porik from Jasmine Tours, who helped organize the K2 expedition. Revol's friends raised some 60,000 euros to help with the rescue operation through crowd funding online, according to French media reports.The rescue mission was launched after the missing alpinists were located Friday by fellow mountaineers using binoculars, who spotted Revol attempting to climb down while Mackiewicz appeared to be crawling due to frostbite.Nanga Parbat, in northern Pakistan, is the world's ninth-highest mountain at 8,125 meters. It earned the nickname 'killer mountain' after more than 30 climbers died trying to climb it before the first successful summit in 1953.Earlier the Pakistan Army helicopters circling the treacherous Killer Mountain starts on Saturday (Jan 27) to spot a French woman climber who left behind her injured Polish partner to seek help, a senior official said, but neither was able to be rescued. The Pakistan army Helicopters buzzing over the 8,126 meter Nanga Parbat mountain spotted Elisabeth Revol of France at about 6,700m mark but were unable to communicate with Tomasz Mackiewicz from Poland, who was believed to be in a crevasse. The Four members from a team of Polish climbers attempting the first winter ascent of nearby K2, the world's second-highest mountain, are assisting in the rescue operation after a Pakistan Army helicopter picked them up from their base camp and flew them to Nanga Parbat on Saturday. Brig. Shahid Sardar, a representative of military-owned Askari Aviation, told media that Revol was spotted near Nanga Parbat's Base Camp 2, while the Polish rescue team is currently in Base Camp 1. The rescuers also know Mackiewicz's location. The climbers Mackiewicz and Revol were forced to turn back at about 7,400m on Pakistan's second highest mountain, with Mackiewicz suffering from frostbite and snow blindness, according to Pakistani Alpine Club officials. On Friday, Revol managed to bring Mackiewicz down to 7,280 meters and set him up in a tent to spend the night. She then began her descent down to help the rescue and used a satellite phone to call for assistance. The Nanga Parbat obtained its Killer Mountain moniker due to the high number of lives it has claimed over the years. In June a Spanish man and an Argentinean perished in an avalanche while trying to scale its peak. The first successful winter ascent of the mountain was made as recently as February 2016. Mackiewicz has made six previous attempts to scale Nanga Parbat in winter. On Friday, a crowd funding campaign exceeding its target of 60,000 Euros (S$97,508) within several hours. The Polish government said it would provide financial guarantees and support for the rescue operation. Pakistan Army starts operation to rescue mountaineers gone missing while scaling Killer Mountain. The French climber Elisabeth Revol and Polish mountaineer Tomek Mackiewicz, who were attempting to scale 8,126-metre Nanga Parbat, got stuck at an altitude of 7,400m on Thursday. The Pakistan Army has launched a rescue operation to search for two climbers who had gone missing on Thursday while trying to scale Nanga Parbat. According to a Twit by D.G Inter-Services Public Relations Maj Gen Asif Ghafoor "Two army helicopters, carrying four rescuers, are undertaking the rescue mission," the Inter-Services Public Relations said on Saturday. The embassies concerned had requested the Pakistan Army to launch an operation to rescue two foreign mountaineers, the statement added. Maj Gen Asif Ghafoor Director General Inter-Services Public Relations. The Operation for rescue of Foreign Mountaineers at Nanga Parbat by Pak Army.In response to request for rescue of two foreign mountaineers (one male one female) who are stuck in bad weather at Nanga Parbat, an operation is in progress. 2 Pakistan Army helicopters carrying 4 rescuers are undertaking rescue mission.
The request was made to Pakistan army to save the lives of these mountaineers by concerned Embassies.A helicopter of Askari Aviation flew from Skardu to the K2 basecamp where it picked up four Polish climbers including team leader Jaroslaw Botor, Denis Urubko, Adam Bielecki, and Piotr Tomala along with some gear on Saturday afternoon. The French climber Elisabeth Revol and Polish mountaineer Tomek Mackiewicz, who were attempting to scale the 8,126 meter "Killer Mountain", got stuck at an altitude of 7,400m. Mackiewicz, who has attempted to climb the ninth highest mountain in the world on six previous occasions, suffered snow blindness and frostbite, Revol then had to bring Mackiewicz to a safe point before heading lower herself. According to her tracker, she was at 6,670m.The spokesperson ministry of foreign affairs Dr Mohammad Faisal in a statement said according to initial reports; nobody had been able to contact the two climbers once the pair had reached an altitude of 8,000 metres on Thursday. The two-member team attempting to reach the summit of Nanga Parbat in winter had reportedly started their expedition on Jan 8. The Polish media said the two mountaineers had reached an altitude of 7,300 metres and wanted to reach the summit on Thursday. They said that people at the base camp were extremely concerned about the safety of the two climbers. last year in July 2017 two climbers were found missing on a treacherous peak in northern Pakistan known as "Killer Mountain" and later presumed dead and the rescue operation has been called off.The two climbers, Alberto Zerain, a Spanish alpinist, and Mariano Galvan, an Argentinian national, went missing while attempting to summit the 8,125 meter peak, Nanga Parbat."The search and rescue operation for the two missing alpinists called off as a rescue team failed to locate them this morning" . Alpine Club of Pakistan later confirmed that the search and rescue operation h called off and that the alpinists were presumed dead. A total of 14 foreign climbers were attempting to summit Nanga Parbat last year when bad weather forced them to return to base camp last week. Last year in the month of June, Spanish alpinist Alberto Zerain and Argentinian Mariano Galvan had gone went missing while attempting to summit the "Killer Mountain". A search was launched for them but it was believed that they had been buried under an avalanche.