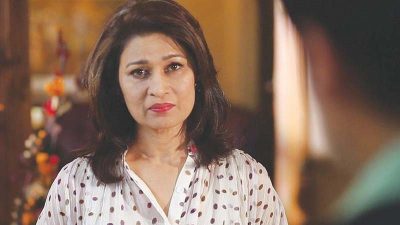 Veteran TV actor Naila Jaffri, who is battling the last stages of cancer in Liaquat National Hospital, requires urgent help.
The actor who was diagnosed with cancer last year is in dire need of blood group B+ for her treatment.
Famous personalities like Adnan Siddiqui and Muniba Mazari shared Naila's deteriorating health condition on their Facebook pages in hopes of reaching out to people who can donate blood to the actor.
Adnan Siddiqui asked his followers to spread the message.
While Muniba Mazari urged fans to help.
Naila Jaffri is one of Pakistan's finest actors. She has worked in numerous TV plays and stage productions, earning many a fan by virtue of her acting skills.
Some of her famous works include Aa Mujh Ko Sulana, Desi Girls and Thodi Si Khushiyan.