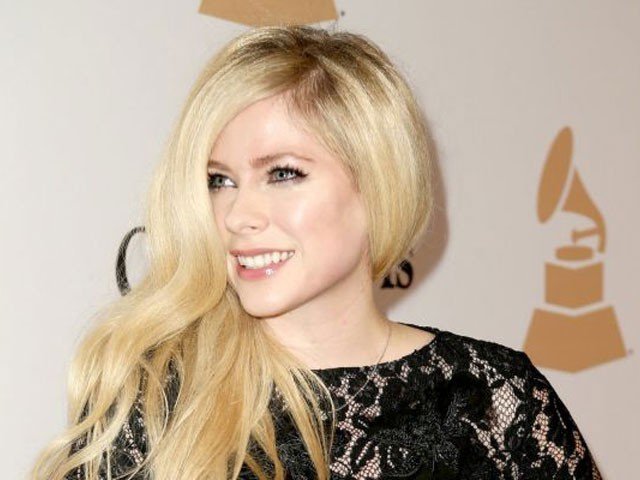 By Entertainment Desk
It's back again! Conspiracy theories regarding death and resurrection of celebrities are far too common. If it's not Tupac Shakur then it'll be Britney Spears; you start counting and the list goes on.
The latest theory to take over the internet by storm is that Canadian singer, Avril Lavigne, actually died in 2003 and an impostor has taken her place for the last 12 years, reported Metro.uk
At least, that's what the internet would like to have you believe.
The old conspiracy theory that Lavigne was "cloned" resurfaced on Twitter over the weekend, but it has circulated the internet since 2005 and is thought to have originated on a Brazilian fanpage.
What The Hell, indeed.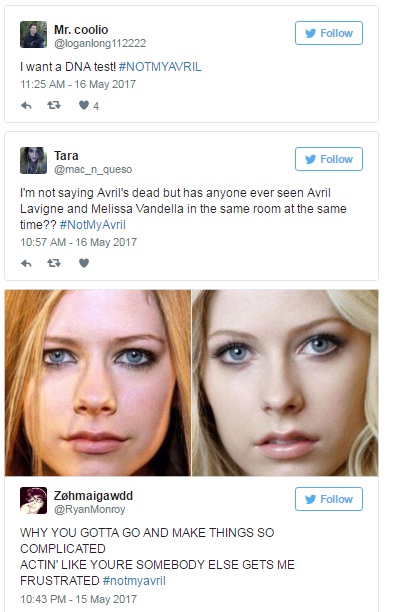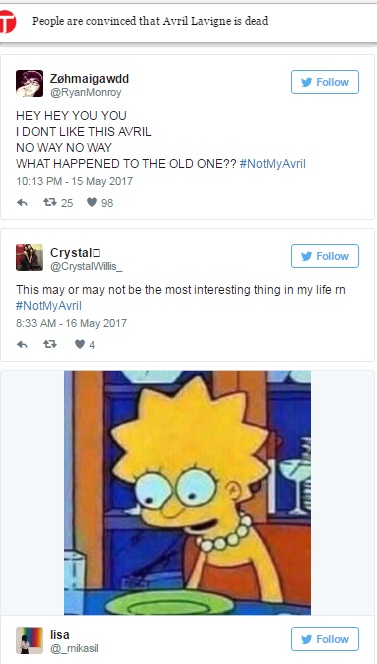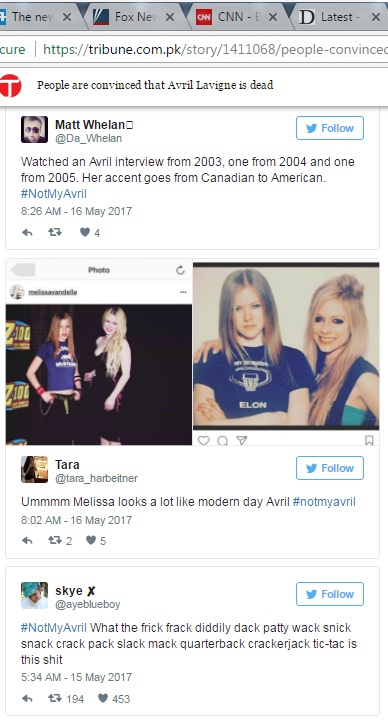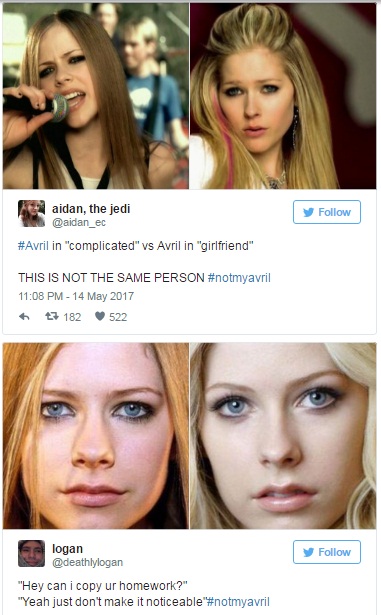 A hashtag, #NotMyAvril has also gone viral and people are determined to get to the bottom of this.
The theory claims that the record company replaced Lavigne with Melissa, her body double, after the Complicated hit-maker passed away.
But hey, people claim that they have proof to back the allegations. 'Proof' has included Lavigne's red carpet shots (Lavigne wears trousers; Melissa prefers dresses and skirts) and supposed differences between the facial features of pre-2003 Lavigne and the current ones.
Theorists also believe Melissa has left clues in songs, such as Slipped Away, in which she sings: "The day you slipped away was the day I found it won't be the same". There was even a publicity shot in which Lavigne had "Melissa" written on her hand.
So weird.
So here's the back story.
It is said that Lavigne's downfall came following her grandfather's death. During this time, submerged under the pressure of releasing a new record, the fame, and this new loss, Lavigne suffered from depression. The theory also claims that she was later found dead at her home, and her family, along with the record company, were asked to keep mum about it.
This death hoax surfaced several times in the last few years. Lavigne was also the victim of another rumour, which said that she'd been killed in a snowboarding accident.
Those who support the theory on Twitter back their claim with inconsistencies over the years in the appearance of the star's skin, jawline, eye corners and fashion style as well as handwriting. Others cite a promo picture of the singer with the word Melissa written on her hand.
Again, none of this can be considered a fact – a blog was set up to "prove how easy it is to start a big internet conspiracy theory", according to BuzzFeed reporter Ryan Broderick whose reporting on the blog in 2015 accidentally spread the rumour.
Lavigne is active on social media and revealed that she has an album coming later this year – but the details and photos from that blogpost continue to resurface and act as fodder for those who want to believe it.
Anyway, this probably isn't the last we've heard of this conspiracy theory.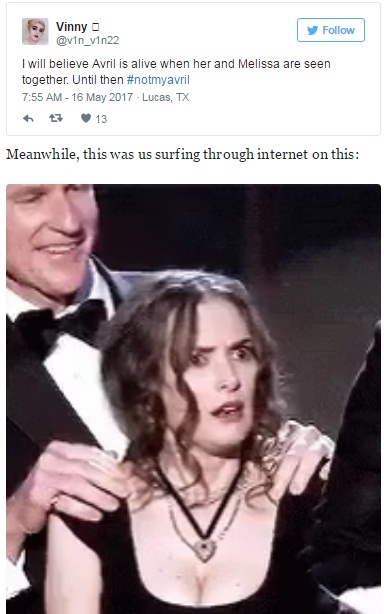 Meanwhile, this was us surfing through internet on this: