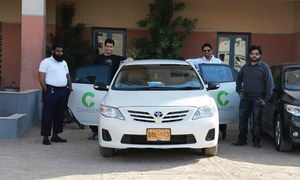 Reuters
An investment of $150 million by a Saudi Arabia-based venture capital firm in Careem raised its investment capital to $500m, a statement from the Dubai-based ride-hailing company said.
The $150m investment was undertaken by carmaker Daimler and Saudi Arabia's Kingdom Holding, a firm owned by billionaire Prince Alwaleed bin Talal.
Venture capital firm DCM Ventures and hedge fund Coatue Management also took park in the Uber-rival's fundraising, Careem added in the statement.
Kingdom Holding, which said in a separate statement that it had spent $62m acquiring a 7.11 per cent stake, will receive a seat on Careem's board.
Emerging markets-focused private equity firm Abraaj Group said it divested its share in Careem as part of Kingdom Holding's buy in.
Kingdom Holding, which is also an investor in Uber's US rival Lyft, said the Careem deal would have no material impact on the company's results and would be reflected in its financial statements from the second quarter.
In December, after government-controlled Saudi Telecom Co. (STC) bought into the company, Careem's investment had risen to $350m.
Careem Chief Executive Mudassir Sheikha told Reuters in March the firm was considering an Initial Public Offering, as well as acquisitions to help it expand.
Careem operates in 12 countries across the Middle East and North Africa, Turkey and Pakistan.
It officially entered the Pakistani market in October 2015, offering an app, a website and a helpline where customers can order rides.