Bollywood King Khan has a history of good relations with his fans but this time he has an advice for them.
The Don actor has recently warned his fans (yes it's true) against speaking their mind in open.
Shah Rukh Khan while speaking at the India Today Conclave said, "I think in today's world (one should) be decent, be gracious, bow down a little. I am not giving you freedom to speak your mind, talk your mind, it's a different world today. Speak your mind in the bathroom,"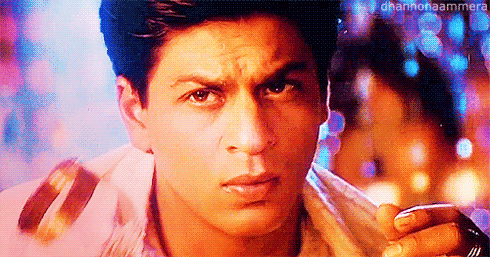 When asked how a person should tell someone to 'shut up', SRK also made an indirect reference to his infamous Wankhede stadium incident and said, "Shut up to me is too decent. I should not bring this up. I have promised my family I will not talk like this on stage and get into trouble again,"
Shah Rukh Khan's comment on intolerance sparked a huge controversy in 2015 with Hindu groups burning his effigy and even asking him to leave the country and go to Pakistan.
But Don can get away with anything because 'Don ko pakarna mushkil hi nahi namumkin hai.'