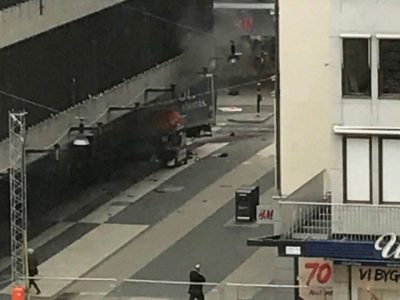 Our Correspondent
Sindh Inspector General Police A.D. Khawaja on Monday launched an enquiry into the demolition of a 100-year-old building inside Jufelhurst School in Karachi's Soldier Bazaar as citizens and activists are up in arms against the move.
The IGP has ordered that a discreet enquiry into the suspected involvement of police officials in the partial demolition of the school building's boundary and a few of the rooms of the building, and the school principal's residence within the premises ─ which was declared heritage by the Culture Department of Sindh a few years ago.
Late on Saturday night some 40 to 50 people began the demolition of the Jufelhurst School, prompting the authorities to move against the suspects involved in the act.
Locals gathered at the site and informed police and education department officials about it, said the historic school's principal, Mohammad Shafiq.
Talking to Dawn, he said in the meantime Soldier Bazaar SHO Irshad Soomro arrived there with a police party and stopped the demolishing work though a significant portion of the historic building had been razed by then.
Shafiq said that on Sunday morning the same people returned and destroyed the remaining portion of the heritage site. He said the school was declared a heritage site by the Sindh government in 2012 and the bungalow was also its part.
PC-I for repairs of the heritage school has been approved and required funds have also been released. The repair and renovation work of the Jufelhurst School was supposed to begin in the next 10 to 15 days but on late Saturday night the suspects bulldozed the building.
SHO Irshad Soomro told Dawn that certain people claimed that they had 'purchased the bungalow' but they did not show any proof to support their claim.
Besides, the demolition work was being done at night, which raised suspicions.
The officer said he got the demolishing work stopped but by the time the police had arrived, a significant damage to the bungalow had occurred but the school's main building was safe.
The SHO said that the school administration claimed that the Parsi woman who established the school in colonial era had gifted the bungalow to the school. However, others claimed that they had purchased it.
Irshad Soomro said the school head, Shafiq, had submitted an application before the police for registering an FIR against unknown suspects for damaging the heritage site.
CM seeks report
Sindh Chief Minister Murad Ali Shah took notice of the demolition of the 100-year-old building of Jufelhurst School.
The CM sought reports from the secretaries for education and culture.
"Who gave them the permission to demolish the heritage building?" said the CM.
When this building was declared heritage, who demolished this 'national heritage, added Mr Shah.
Whoever committed this 'conspiracy or mischief,' he would not go unpunished, vowed the chief minister.