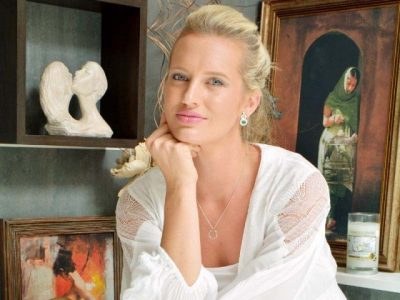 The wife of cricket legend Wasim Akram, a humanitarian for her foundation, a passionate activist and a full-time mother of three, takes time out to play a round of our Toss Up. Find out her biggest phobias, which food items she barely touches and what she really thinks about living in Karachi
What is the best thing that happened to you last year?
We celebrated Wasim's 50th birthday in Thailand with some close friends and my parents. It was one of the best holidays and a very happy occasion.
Share a crazy fan story:
The fact that I have fans is crazy enough for me. Wasim has a few though!
What is your favourite exercise?
I love walking. Wherever I am in the world I will find a walking track and walk or run. I'll run on a mountain in South Africa, under the Sydney Opera House in Australia, in a forest in England, on the streets of Mumbai or the beaches of Bali. It's my thing!
What is your idea of the perfect holiday?
Any family holiday is the best. We went to Italy with the boys before Aiyla was born and that trip was so much fun. I have been going to Bali every year since I was 10 years old. I even have a villa in Seminyak which is  very special to me.
What is your favourite food?
Everything I don't eat, so pasta, bread, rice and noodles! I love carbs, but I hardly ever eat them.
What is your spirit animal?
A blue bird.
If you had one superpower, what would you want it be?
To somehow heal the world.
What is your biggest phobia?
I'm Australian so definitely spiders, snakes and sharks. All three are killers where I come from.
What is your favourite country to visit?
Australia. I still haven't seen all of it — it's so big and raw. It's a land of adventure and everybody is so friendly. I also want to go back to Greece someday.
What is the best activity on a rainy day?
It never rains in Karachi! But if it did, it would have to be 'One Smart Fella He Felt Smart'! Try saying that 10 times in a row with a group of people. It's a hilarious game and my kids love it.
Who is the one person you'd love to have coffee with?
Anyone really, as long as it's Melbourne coffee.
What is your favourite dessert?
Anything with chocolate.
What is your favourite movie of all-time?
I'm pretty old school, so The Bridges of Madison County, which is very sentimental to me, Pretty Woman and A League Of Their Own, which my sister and I used to watch together all the time.
What is currently your favourite TV show?
I'm currently watching and loving Vikings but I'm definitely a Game Of Thrones girl.
What is the last thing you do before you go to bed?
Tell my husband I love him.
If you wrote an autobiography, what would it be called?
You will have to wait and see!
What are you most excited about in life right now?
My foundation! The Akram Foundation is doing such good work at the moment and we just penned out a huge project that we are excited about starting soon.
Describe living in Karachi:
It's hot, it's fast, the food is great, the people are beautiful, but sometimes, it breaks my heart.
What is a recent hobby you've picked up?
Planning the future.
Choose an alternate career for yourself:
I'd love to study Nutrition or get a Bachelors of Science in Dietetics. It's very fascinating to me. I think everything is linked to the food we eat. As they say, you are what you eat!