By; Asghar Ali Mubarak, February, 16, 2018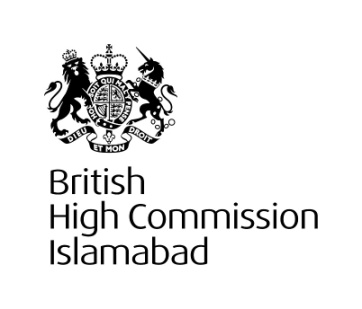 Islamabad; The UK Prime Minister's Trade Envoy to Pakistan, Rehman Chishti, has visited Pakistan with a trade delegation from the financial, professional and legal services sector, to explore infrastructure opportunities in Pakistan.
This senior business delegation consisted of some of the UK's leading companies. Norton Rose, an international London-based law firm, was represented by partner and incoming chair Farmida Bi. JLT Speciality, part of Jardine Matheson, was represented by partner Steve Hart. Engineering and development firm, Mott McDonald, was represented by Pakistan energy sector lead Mark Gill. Deloitte, one of the "big 4" global accountancy firms, was represented by senior manager Ali Aziz.
Accompanying the business delegation was CDC Group PLC, the development finance institution of the UK Government, alongside Mott McDonald, Deloitte, Jardine Lloyd Thompson and Norton Rose Fulbright.
This was the trade envoy's second visit since being appointed to the role by the British Prime Minister in September last year, and a reaffirmation of the UK's ambition to strengthen its trade links with Pakistan.
On a three-day visit to Karachi, Lahore, and Islamabad, Mr Chishti and the delegation discussed opportunities for trade and collaboration with Federal and Provincial government ministers and senior officials, executive agencies, and business people.
During his visit, Mr Chishti spoke of the deep links between the UK and Pakistan and how these could foster greater trade cooperation. He highlighted the need to develop a business climate where companies can thrive. Furthermore, Mr Chishti reiterated the UK's ambition for Pakistan to maintain its current level of access it currently receives to UK markets under the EU's GSP+ trade scheme after the UK leaves the European Union.
Mr Chishti began his visit in Karachi, where he met: Pakistan's State Bank; Chairman, Planning and Development Board; Sindh Board of Investment, relevant ministers and Standard Chartered Bank. In Lahore he met Chief Minister Shahbaz Sharif, businessman Mian Muhammad Mansha, the Punjab Board of Investment and Trade and National Engineering Services Pakistan (NESPAK). In Islamabad, the Trade Envoy met the Minister for Privatisation Daniyal Aziz; the Ministry of Commerce; senior officials from the Ministry of Planning, Development and Reform; the Asian Development Bank; and the Infrastructure Project Development Facility.
During his visit Mr Chishti said:
"I am delighted to be back in Pakistan, a dynamic country with a young and fast growing middle-class. There are significant opportunities for British businesses to work with Pakistan, with infrastructure being a key area of focus. I am excited to help forge an exciting, prosperous future for our two countries, building on our deep foundation.
This week I have encouraged policy makers to create the conditions where businesses can thrive and to attract foreign direct investment. This is important for the UK and Pakistan to increase bilateral trade and create jobs together. With the right conditions in place to allow foreign companies to flourish here I strongly believe that we will see more UK based companies exploring the wealth of opportunities in Pakistan."