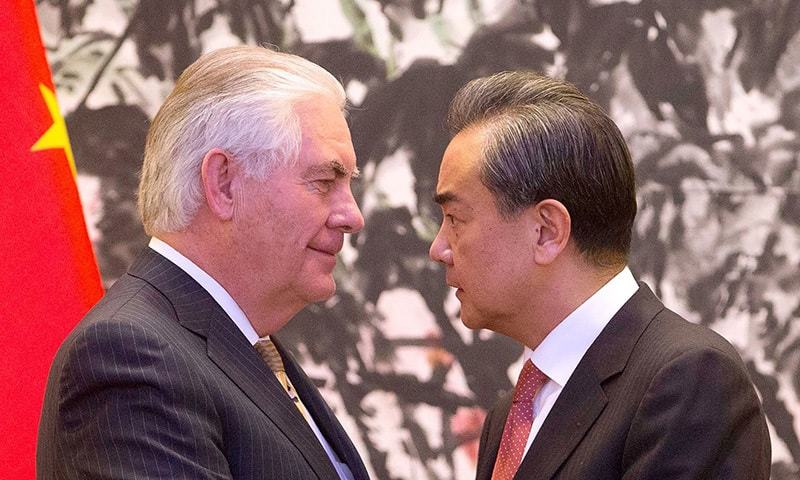 US Secretary of State Rex Tillerson (L) and China's Foreign Minister Wang Yi shake hands at the end of a joint press conference at the Diaoyutai State Guesthouse in Beijing. ─ AFP
The US and China pledged on Saturday to work together in addressing the threat posed by North Korea's nuclear programme, as US Secretary of State Rex Tillerson warned the situation had reached a "dangerous level."
The language from Tillerson and his Chinese counterpart after talks in Beijing was notably conciliatory after a run-up in which US President Donald Trump accused China of doing nothing to control its rogue neighbour while Beijing blamed Washington for fuelling hostilities.
"I think we share a common view and a sense that tensions in the peninsula are quite high right now and that things have reached a rather dangerous level," Tillerson said after talks with Chinese Foreign Minister Wang Yi.
"We will work together to see if we cannot bring the government in Pyongyang to a place where they want to make a different course, make a course correction, and move away from the development of nuclear weapons," Yi added.