Apparently Melania and Ivanka were forced to wear black abaya and veil in the Vatican (not Saudi Arabia)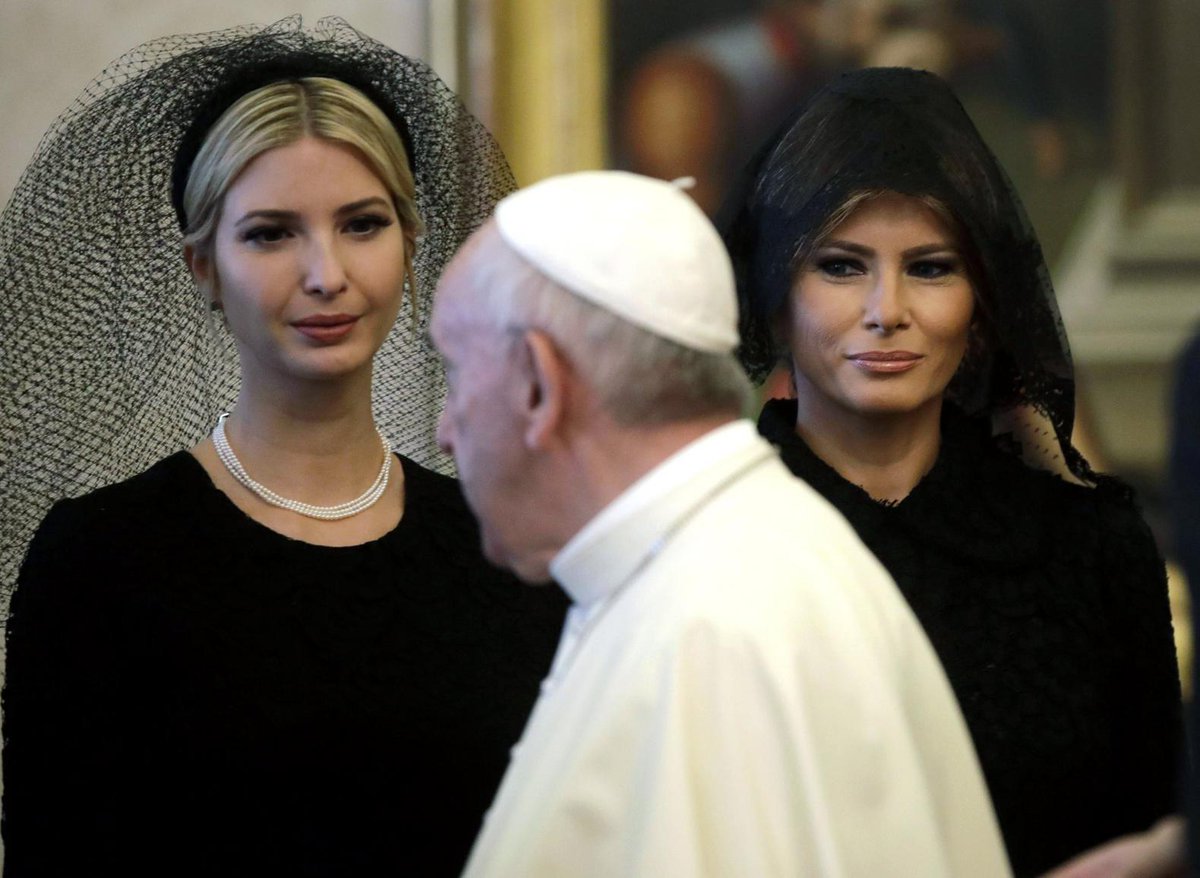 So basicly a headscarf in the middle east is a sign of submission but when visiting the pope it's part of our culture?
Girls Really Rule.
@girlsreallyrule
Ladies and Gentlemen, THIS is what hypocrisy looks like: Melania and Ivanka chose reverence for Western Christianity but not Muslim culture
Stephanie Grisham, a spokesperson for the first lady, said Melania's decision to wear a black lace veil known as a mantilla followed Vatican protocol that women who have an audience with the pope must wear long sleeves, formal black clothing and a veil to cover their head. In Saudi Arabia, however, the government did not request that she wear a head covering, Grisham said, according to the Associated Press.
According to Rocco Palmo, editor of Whispers in the Loggia, a site on church news and politics, foreign dignitaries usually follow a dress code when visiting the Vatican, although that dress code started to relax under Pope Benedict XVI. He added that only Catholic queens and the princess of Monaco can wear white while meeting the pope. Over the years, Pope Francis has relaxed many rules his predecessors followed in terms of dressing. "It's been part of his message of simplicity," Palmo said.