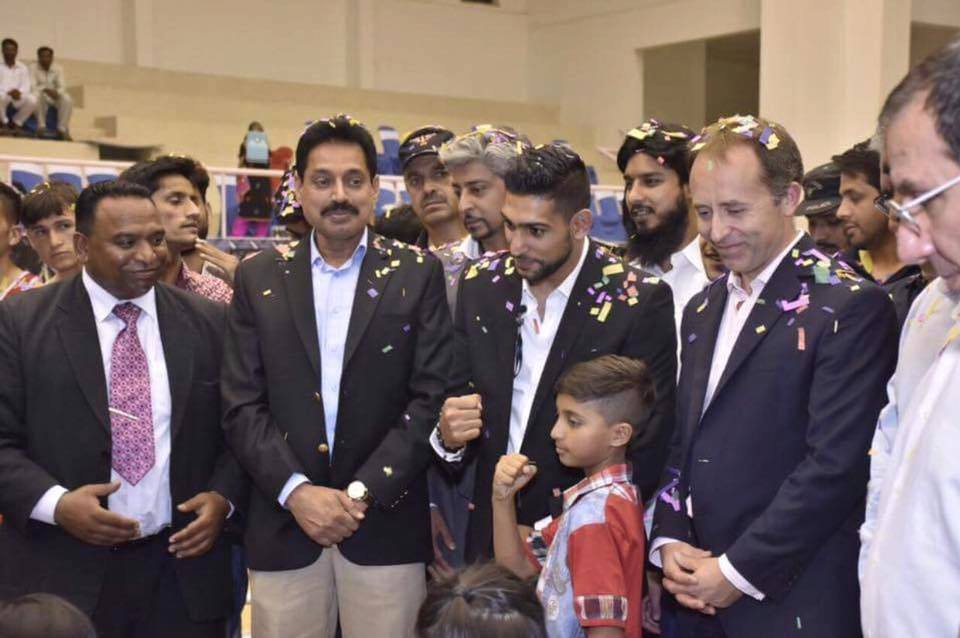 Islamabad(Asghar Ali Mubarak)  The world renowned British-Pakistani boxer Amir Khan said 'I want to be back in the ring in November, boxing is my only focus these days. 'Boxer Amir Khan has revealed he expects to be fighting before the end of the year.
"I definitely wanna be in the ring around November, December; I'm still with Al Haymon," Khan told media men at Islamabad. He further stated that "It's been a long time since I have been in the ring and with all the stuff that's gone on in my career; there's been a lot of ups and downs, with the hand operation. I think I am going to have a tune up fight, get moving on and take it on there.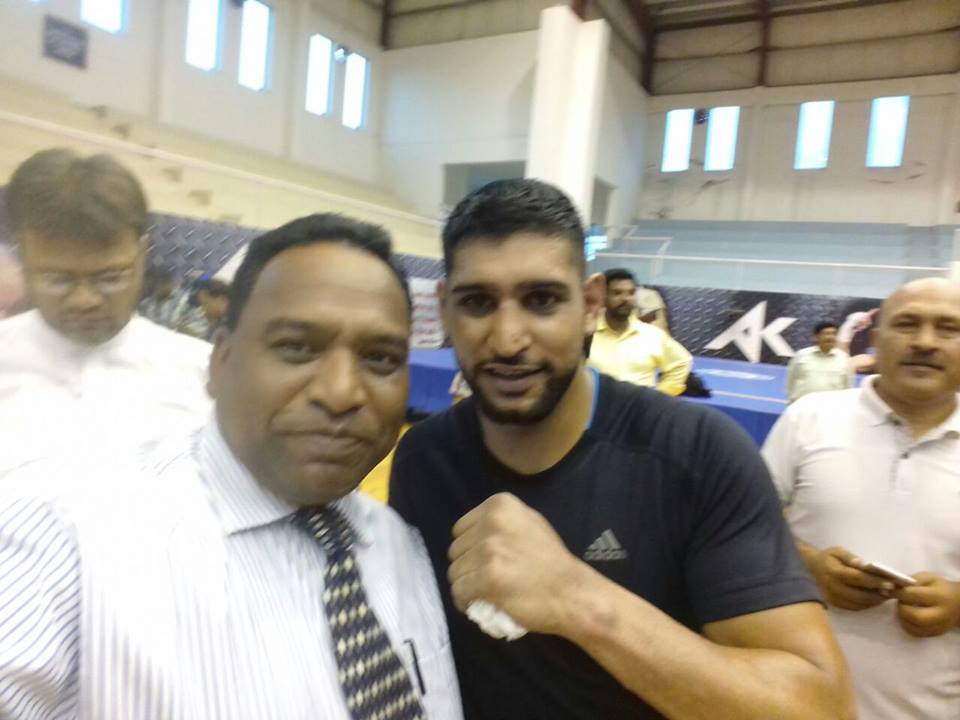 Khan is a former world champion and is targeting a return to that status in November. He stated that ''my aim and target is Olympic gold medal for Pakistan, while addressing a press conference on Friday at Amir khan academy sports complex Islamabad Amir Khan said he is only focusing on boxing."My next fight is either in November or December this year," he stated. He said that his dedication can be gauged from the fact that he is working rather than celebrating Eid-ul-Azha with his family. "I am dedicated towards boxing," said Amir. British-Pakistani boxer Amir Khan began to box competitively at the age of 11, with early honors including three English school titles, three junior ABA titles, and gold at the 2003 Junior Olympics. In early 2004 he won a gold medal at the European Student Championships in Lithuania, and in South Korea several months later he won world junior lightweight title after fighting five times in seven days. One of his notable early amateur fights was against Victor Ortíz, whom he defeated in a second round stoppage. Overall, he compiled an amateur record of 101–9.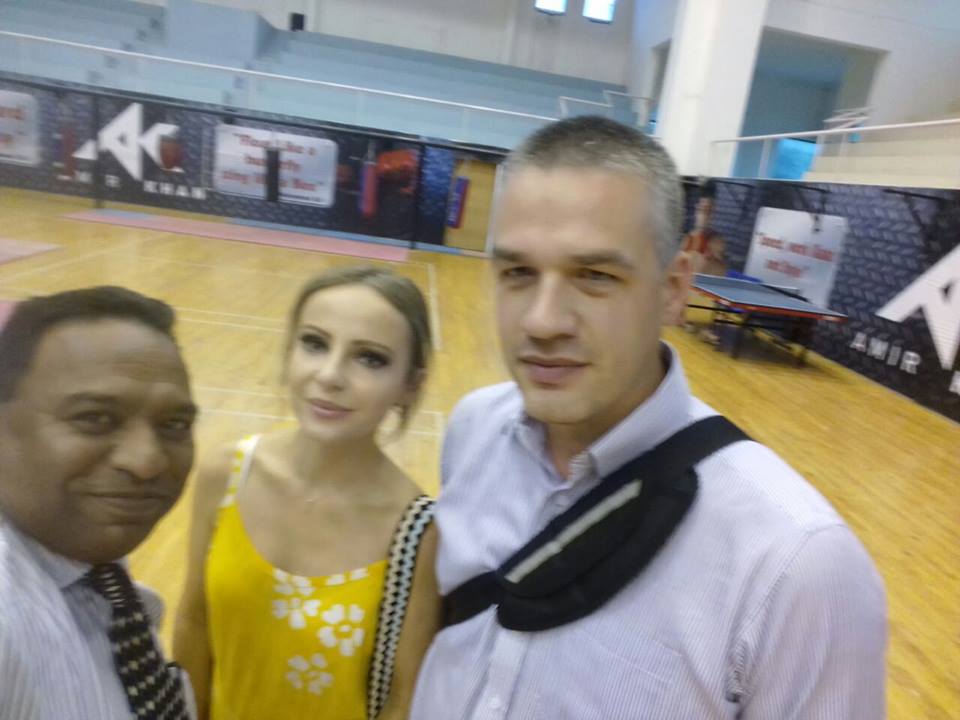 "Asked upon whether he had overcome his recent injury, he responded: "The hands feel good, I had the first op and I was in training camp with Virgil and I hurt my hand again and that was just a little bit of the hand that had not recovered so I had to have another little operation to make sure it's going to be 100% and since then it's been great, I have had no problems at all, I cannot wait to get back into the ring."
British-Pakistani boxer Amir Khan will continue to venture at the 147lb limit with the vision of capturing a world title being his ultimate aim.British-Pakistani boxer Amir Khan admitted he would relish the chance of fighting back in the UK but blamed the politics behind the boxing scene for his four-year absence.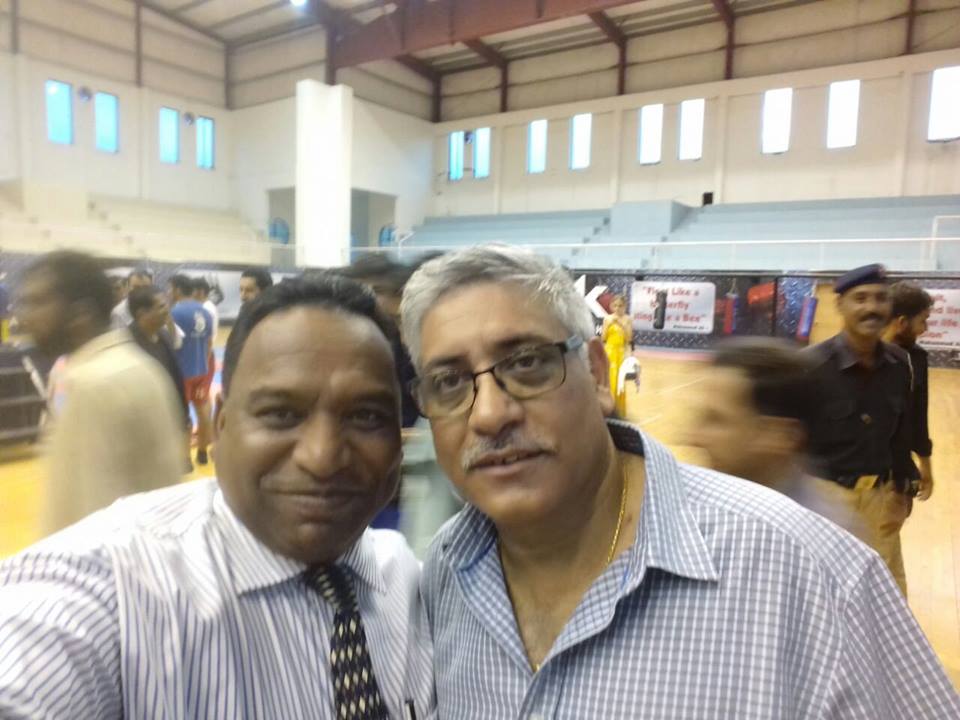 "We will see what happens it's just a shame that I do not get on with Eddie Hearn, if there was respect between us then I would have loved to of fought here more often and have done something with Eddie Hearn's team but the thing is, it doesn't make sense because they just talk .British-Pakistani boxer has been missing in action since May 2016 after a brutal knockout defeat to Canelo Alvarez. But the 30-year-old has told his fans they will see him back in the ring before the end of 2017.'I have decided to take a big fight at the end of this year and for a title hopefully,' Khan said. 'I want to be back in the ring in November.' "Every time we try to make fights, for example the Kell Brook fight it's just gone really because these people just want to try and rip you off. I have been in the game a long time and they just try and mug you off, it's very disrespectful. "The only promoter I did like to work with is Frank Warren because in my opinion, he is always been fair with me and he's always been straight with me," he added. Amir Khan said that he is closing in on a return to boxing after almost fifteen months out of action. The two-time world champion has been recovering from two hand operations since taking time out after his defeat to Saul Canelo Alvarez to address the problem. The 'Amir Khan Boxing Academy' was inaugurated on 5th June 2016 jointly by Thomas Drew CMG, H.E. British High Commissioner to Pakistan,Amir Khan's father Sajad Khan. Amir Khan Boxing Academy was established to train young talented boxers in Pakistan. Khan provided coaches and equipment for the academy. He hoped that Pakistan has a great potential to churn out a number of champions and winners. He said that he would like to train Pakistani boxers himself and Pakistani talent has immense potential and that the 30-year old boxer firmly believes that all the country needs is better and enhanced training facilities. Amir also holding a high-end charity event, under the aegis of the Amir Khan Trust raise funds for drilling two wells in Thar.