PESHAWAR: The National Accountability Bureau, Khyber Pakhtunkhwa chapter, has arrested an accused Gula Jan,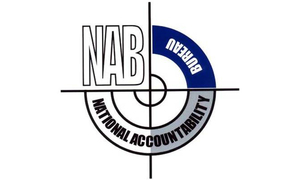 an Afghan national and resident of College Doraha area, Mansehra, for his involvement in cheating public at large under the garb of investment in car bargain and property business, fleecing them of millions of rupees.
According to a statement issued here on Thursday, the NAB initiated an inquiry against the accused person following receipt of several complaints. It transpired during the investigation that the accused in connivance with Akbar Khan, who had already been arrested, motivated people to invest in their business of Asghar Motors and Property Dealers.
It stated that they promised to pay high profits to them on their investments, but in fact there was no such business. Thus the accused persons defrauded the general public and deprived them of their earnings, the statement added.
It was stated that the accused person would be produced before the accountability court for obtaining his physical custody.