Cannot Work under Nawaz Sharif's Daughter, Says Chaudhry Nisar Ali Khan
Rawalpindi: (Asghar Ali Mubarak) The Former Interior minister Chaudhry Nisar Ali Khan says personal attacks on judges will more deteriorate the matter; he warns that Dawn leaks report will be made public on not calling PML-N Central Executive Committee meeting.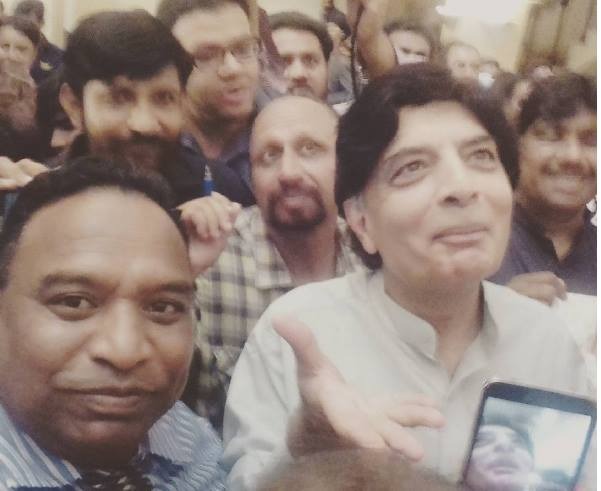 The Estranged Pakistan Muslim League-Nawaz (PML-N) leader Chaudhry Nisar Ali Khan on Saturday said that he is willing to serve under the leadership of former Prime Minister Nawaz Sharif and his brother Shehbaz Sharif but he couldn't work under Maryam Nawaz.Addressing a press conference, the former interior minister cleared his stance that he wasn't a "political orphan" to cave in to call a junior as "Sir" or "Madam".However, he dispelled a chance of making a forward bloc in the party.
Coming on anti-judiciary rant, Nisar said he had advised the party leaders to exercise restraint in making reaction against the judiciary after the Supreme Court's landmark July 28 verdict. "My advices were not taken into consideration," he lamented. He said he has been awaiting PML-N's Central Executive Committee meeting on the Dawn Leaks.On the occasion, he also discussed the internal rifts within the Muttahida Qaumi Movement-Pakistan (MQM-P) and expressed concerns over the current situation in the city."MQM-P leadership should resolve the issues within the party," he added.