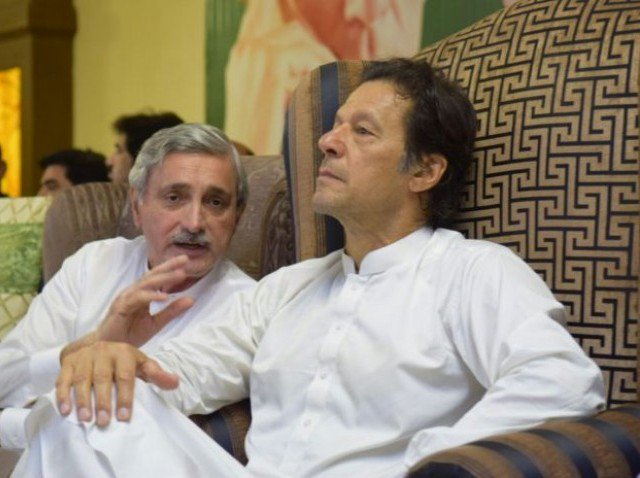 ISLAMABAD: (Monitoring Desk)The Election Commission of Pakistan (ECP), on Thursday, issued non-bailable arrest warrants for October 26 against Pakistan Tehreek-e-Insaf (PTI) Chairman Imran Khan in a contempt case.
The warrants have been issued for the said date to ensure presence of the PTI chairman before the ECP on the next hearing. The five-member bench of the top poll supervisory body announced its decision during the contempt of court hearing against the PTI chief filed by dissident party leader, Akbar S Babar. Imran and Babar have been embroiled in a legal battle before the ECP and Islamabad High Court for the last three years.
The PTI leader had initially challenged the maintainability of the contempt petition and raised objections over the ECP's jurisdiction to initiate contempt proceedings against him. The commission, however, declared on August 10 that it had the legal right to hear the contempt case and then issued a formal show-cause notice to him asking for submission of a reply by August 23. Later, when the PTI chief did not submit any response, the ECP issued a second show-cause notice to him on August 24.
The IHC has yet to decide on Imran's petition challenging the power of the top poll body to prosecute a contempt case. A larger bench of the court, comprising Justice Aamer Farooq, Justice Mohsin Akhtar Kayani and Justice Miangul Hassan Aurangzeb, observed on Wednesday, that it would hear the case only after the ECP gives its decision.
During a previous hearing, the larger bench had suspended ECP's bailable warrants of arrest against the PTI chairman in the contempt case, while his counsel, Babar Awan, was directed to submit a reply to ECP's show-cause notice, duly signed by Imran by September 25.
Background
Awan has been arguing that the Contempt of Court Act 1976, had been repealed by the Contempt of Court Ordinance 2003 and that contempt proceedings are conducted under the 2003 ordinance in all of Pakistan.
He has contended before the IHC bench that the ECP had been provided with the power to prosecute contempt through Section 103-A of the Representation of Peoples Act 1976, and it was not amended to the extent of the Ordinance of 2003.
"Therefore the Election Commission of Pakistan has no power to proceed for contempt," he argued, until the provision is amended by an act of parliament. Awan urged the court to set aside the ECP's order of August 10 and declare all other consequential contempt related proceedings void, unlawful and without lawful authority.