ISLAMABAD;State Bank of Pakistan (SBP) on Tuesday has declared more than 100 candidates, who submitted their nomination papers for general elections, as defaulters so far.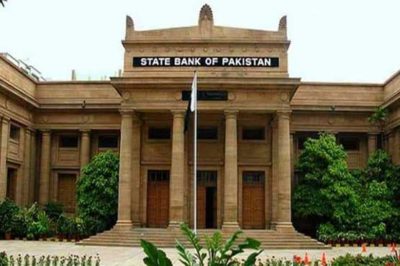 According to details, scrutiny of nomination papers is underway that will continue till June 19. After the process, appeals against the papers can be filed until June 22 however, decisions on them will be taken on June 27.
Candidates can withdraw their candidature by June 28 after which final list of candidates will be published on the same day. Election symbols will be allotted to the contesting candidates on 29th of this month.
The candidates contesting for the seat of National Assembly paid Rs30,000 while for provincial assemblies, the fee was Rs20,000.
Earlier, Election Commission of Pakistan (ECP) had stated that over 12000 nomination papers were filed by candidates with electoral body as deadline expired on Monday.
ECP had forwarded data of all candidates to departments concerned including Federal Board of Revenue (FBR), National Accountability Bureau (NAB) and SBP.
It is worth mentioning that general elections 2018 for Lower House of the Parliament and all provincial assemblies will be held on July 25.