LAHORE :Pakistan Muslim League-Nawaz (PML-N) leader Hamza Shahbaz will appear before National Accountability Bureau (NAB) in clean water corruption case today (Friday).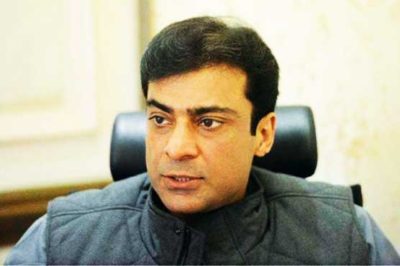 The leader will be interrogated over giving expensive contracts and other related queries.
According to the bureau's summons, it was learnt that during the inquiry, Hamza has possession of information or evidence related to the scam as he attended various meetings regarding it.
He was directed to reach the office and appear before Assistant Director Saqib Haider in Lahore along with his original CNIC and other relevant document.
Earlier, Chief Justice of Pakistan over improper basic facilities in Punjab, asking the provincial government what steps it has taken for boosting health and education sectors.
He remarked, "Do you know how much Arsenic is being used in drinking water."
The top judge said that the local administration is busy in spending billion rupees on orange line train and neglected this issue.