ISLAMABAD;Islamabad High Court (IHC) on Monday has made Muttahida Quami Movement-Pakistan (MQM-P) leader Khalid Maqbool Siddiqui as convener of the party.Hearing the petition filed by MQM leader Farooq Sattar, the court gave verdict in Khalid Maqbool's favor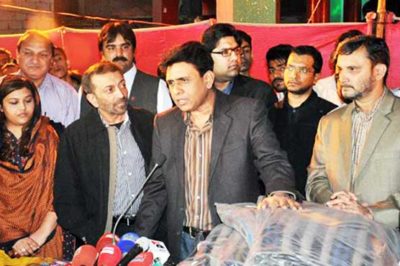 and allotted him 'kite' as electoral symbol.It is to be mentioned here that Chief Election Commissioner (CEC) Justice Sardar Muhammad Raza had declared Khalid Maqbool Siddique as convener of MQM-P and annulled the intra-party elections of PIB wing, dismissing objections of Farooq Sattar.
Later, the jurisdiction of Election Commission of Pakistan (ECP) was challenged by Farooq Sattar in the IHC, stating that the solution to such issues is already present in party's law, therefore, the ECP cannot hear such cases.Afterwards, IHC had suspended the decision and directed to restore Sattar on the post of party convenership. MQM-P had earlier divided into two groups after a dispute over the party's nominations for Senate election. Two senior members, Farooq Sattar and Amir Khan.It was reported that Sattar suggested the name of Kamran Tessori for the Senate ticket which was opposed by Amir Khan and his faction. Later on both senior members had called separate party meetings till now.The coordination committee had wrote to Election Commission of Pakistan (ECP) to withdraw authority of Dr Farooq Sattar, and removed him from the position of convener. It had earlier removed Tessori from the committee.