By, Asghar Ali Mubarak, February, 28, 2018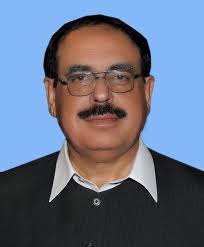 Islamabad, The National Assembly Standing Committee on Federal Education and Professional Training met today in Committee Room No. 7, Parliament House, Islamabad under the Chairmanship ofCol. (Retd) Dr. Amirullah Marwat, MNA. The Committee considered the budgetary proposals of the Ministry of Federal Education & Professional Training relating to the Public Sector Development Program (PSDP) for the financial year 2018-19 in detail. The Ministry briefed the Committee over the objectives and importance of the schemes in detail. After detailed deliberations, the Committee approved the budgetary proposals of the Ministry for Financial Year 2018-19 with recommendation for allocation of PKR 11833.988 Million for 11 Ongoing and 5 New un-approved schemes as submitted by the Ministry before the Committee.
The Members of the Committee raised their great concern over not removing Salman D Muhammad from his post as Professor in the Federal Urdu University, Karachi despite a number of recommendations made by the Standing Committee in its previous meetings against him as his PhD degree already proven fake by the HEC and Karachi University, Karachi. The Committee directed the Secretary, Ministry of Federal Education and Professional Training to convey the recommendation of the Standing Committee to the President of Pakistan to suspend the Senate of the Federal Urdu University, Karachi as the Senate appointed the Salman D Muhammad as Professor and approval for payment the Pay and privileges to the fake degree holder. The Committee further directed the Executive Director, HEC to conduct an enquiry into the alleged irregularities made during Salman D Muhammad period as Vice Chancellor of the Federal Urdu University, Islamabad and submit report to the Committee within one month accordingly.
While giving briefing on the compliance of recommendations of previous meeting held on 31st January, 2018, The Director Regional Planning CDA informed the Committee that the CDA and Survey of Pakistan held meeting on 06-02-2018 in the office of the Member (P&D) CDA and verified the survey carried out by the Survey of Pakistan of the Quaid-e-Azam University land. Thereafter, the Committee directed the Director, Regional Planning CDA to complete the on ground demarcation of the university land by the deadline given by the Committee. It was further decided that the Committee would visit along with the Chairman, CDA, Deputy Commissioner, ICT and Inspector General of police, Islamabad to the Quaid-e-Azam University to check the actual position of demarcation on ground.
The Committee also considered "The Institute for Art and Culture Bill, 2018" in detail and deferred for its next meeting with the suggestion to study the Bill in detail.
The meeting was attended by Mr. Muhammad Nazir Khan, Ms. Rida Khan, Ms Amra Khan, Ms. Surraiya Jatoi, Dr. Shazia Sobia, Ms. Shahida Rehmani, Dr. Imran Khattak, Dr. Nikhat Shakeel Khan and Ms. Shahida Akhtar Ali MNAs and Officers/Officials of the Ministry and its attached departments.