ISLAMABAD;While taking U-turn, senior Pakistan Muslim League Nawaz's (PML-N) leader Javed Hashmi on Monday has announced to contest upcoming general elections.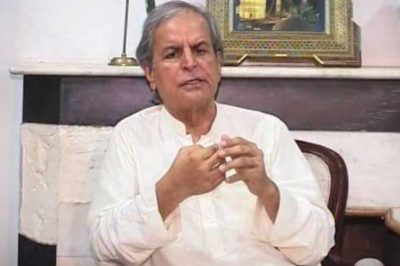 According to sources, Hashmi has obtained nomination papers for NA-158 and NA-155. He said that he would have not submitted the documents if party didn't insist him.
Earlier, Hashmi had announced to not contest the elections and vowed to efficaciously carrying out whatever responsibilities that party would assign him.Hashmi went on to say that he would fully participate in PML-N's electoral campaign. He said, "I have informed party's leaders Sheikh Tariq and Rafique Rajwana about my decision of not contesting elections".