ISLAMABAD;Pakistan Tehreek-e-Insaf (PTI) information secretary Fawad Chaudhry claimed on Monday that the withdrawal of ousted prime minister Nawaz Sharif's counsel Khawaja Harris from NAB references is a bid to delay the case.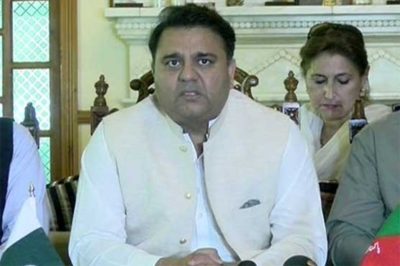 Speaking at a press conference in Islamabad, Fawad stressed Nawaz should neither be provided any deal nor ease.
He maintained that no Pakistani court, media and agency was involved in Panama scandal. "Imran Khan asked the NAB chairman to initiate probe into the matter. From where Sharif family obtained money to buy assets abroad?" he asked.
"A prosecutor should be provided to Nawaz in case Khawaja Harris fails to complete the case," added Fawad.
He went on to say that the interim prime minister should take the nation into confidence on electricity crisis. "Was the electricity some sort of Biryani that PML-N took with them in a shopping bag?" he taunted.
In a surprising move, defence lawyer Khawaja Harris excused himself from representing Nawaz Sharif in National Accountability Bureau (NAB) references.
Khawaja Harris said that the Supreme Court did not accept his stance of completing the trial in six weeks. I was being dictated even after judicial hours, he added.
He also expressed reservations over holding court proceedings on Saturdays and Sundays, saying that he cannot work under such circumstances.