ISLAMABAD:National Assembly session gets underway as historic bill to merge FATA with KPK is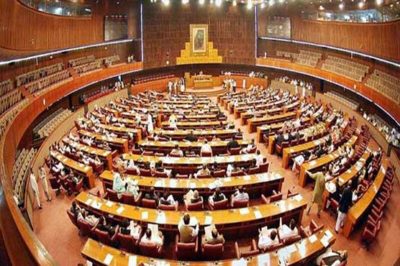 tabled. With the passing of the bill, KPK laws will be immediately enforceable in FATA and it would also get Rs. 100 billion under NFC award.
PTI supremo Imran Khan is also attending the session along with most of his party MNAs. On this ocassion, he said that he could not recall when was the last time he came to the Assembly. He further said that had the government run the Parliament the right way, he would have shown up more frequently.
Under the bill, the laws of Pakistan will be applicable in FATA. In addition, FATA will get Rs. 1 billion every year for 10 years which will exclusivley be for development in FATA. Also, FATA will now be a part of KPK.
According to Barrister Zafarullah, 12 national and 6 provincial seats will remain intact till the elections of 2023.
PPP Chairman also asked PPP members to ensure the passing of the historic bill.