ISLAMABAD: Pakistan Tehreek-e-Insaf summoned a parliamentary party meeting on Thursday to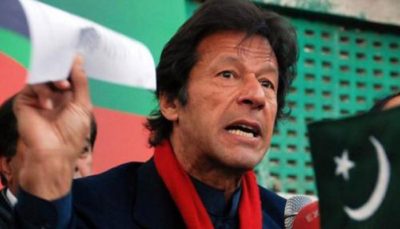 discuss the merger of tribal areas with Khyber Pakhtunkhwa and former prime minister Nawaz Sharif's controversial statement.
According to sources, PTI Chairperson Imran Khan will preside over the meeting where lawmakers from both the houses — Senate and National Assembly — will be present.
The meeting is likely to discuss the merger of Federally Administered Tribal Areas in KP, which would extend the jurisdiction of Supreme Court and Peshawar High Court to the tribal areas – a matter that has been under debate since quite some time now.
Recently, the federal government decided to approve a constitutional amendment that would serve as a means for merger, sources said.
The National Assembly's Standing Committee for Law and Justice was to approve the 30th Amendment of the Constitution before the lower house completed its tenure.
However, Jamiat Ulema-e-Islam-Fazl chief Maulana Fazl-ur-Rehman and Pashtunkhwa Milli Awami Party head Mahmood Khan Achakzai remain displeased over the matter of merger.
Other than the merger, Nawaz's controversial statement on Mumbai attacks would also be discussed at Thursday's meeting.
Nawaz's statements were unanimously rejected by the National Security Committee, which called them false during a meeting held over the issue on May 14.
However, Prime Minister Shahid Khaqan Abbasi held a news conference soon after, saying the media had misquoted the former premier.