ISLAMABAD (APP):Acting President Muhammad Sadiq Sanjrani Sunday hosted an Iftar dinner for members of the caretaker federal cabinet, chief ministers and governors.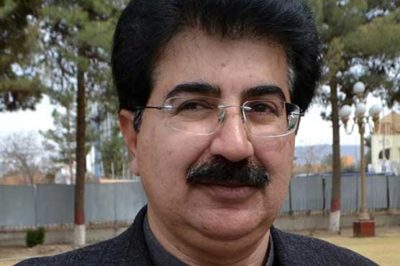 On the occasion, the participants discussed and exchanged views on the upcoming general election, administrative matters and confronted challenges, a press release said.
The acting president said the commencement of election process was welcoming for continuity of the democracy, calling upon all political parties and contesting candidates to follow the code of conduct issued by the Election Commission of Pakistan (ECP) for the general election in letter and spirit.
Upper House of the Parliament would play its constitutional role in this regard, he added.
Sanjrani was of the view that holding of the polls in a free, fair and transparent manner would not only help strengthen democracy in the country but also democratic institutions play an effective role in national development.
The federal cabinet members and caretaker chief ministers assured the acting president of all possible cooperation to the ECP in conduct of free and transparent election.