LAHORE ;Chief Justice of Pakistan Mian Saqib Nisar on Tuesday directed all concerned departments including defence ministry to cooperate with Federal Investigation Agency (FIA) in Asghar Khan case.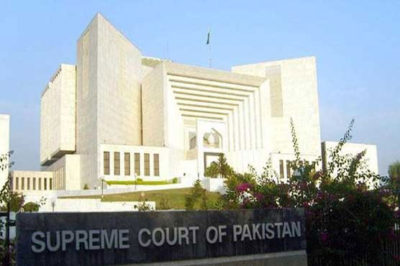 A three-member bench headed by Chief Justice heard the case in Supreme Court Lahore registry during which FIA Director General Bashir Ahmed Memon was asked to continue working on his post.
Javed Hashmi, Mir Hasil Bizenjo, Abida Hussain, Ghulam Mustafa Khar, Bashir Ahmed Memon, former Inter-Services Intelligence (ISI) chief, retired Lt Gen Asad Durrani and Roye Dad Khan appeared before the court.
"Further delay will not be tolerated in the case. Complete the investigation without wasting a minute," ordered the CJP.
He inquired from FIA whether Nawaz Sharif had recorded his statement in the case or not. "His statement has been received," replied FIA DG.
Javed Hashmi said that he cannot win the election if contest from Bhatti. "I am not here to conduct elections but to save the constitution," remarked the CJP.
"You praised my character in Prime Minister's House. I am greatly thankful to you for this," said Hashmi.
"I have no connection with the Asghar Khan case in any way," Bizenjo clarified in court. "Politicians have always been maligned," said Khar.
"Including an individual in the interrogation does not mean to harass or smear him. All will be cleared if found innocent in the case," said the CJP.
The Chief Justice also gave remarks over former president Musharraf's return and remarked, "No agency can influence the court proceedings. The hurdle that Musharraf was facing in his return to Pakistan has been eliminated. He should come back and show how brave he is. The inquiry against him will be held according to law on his return."