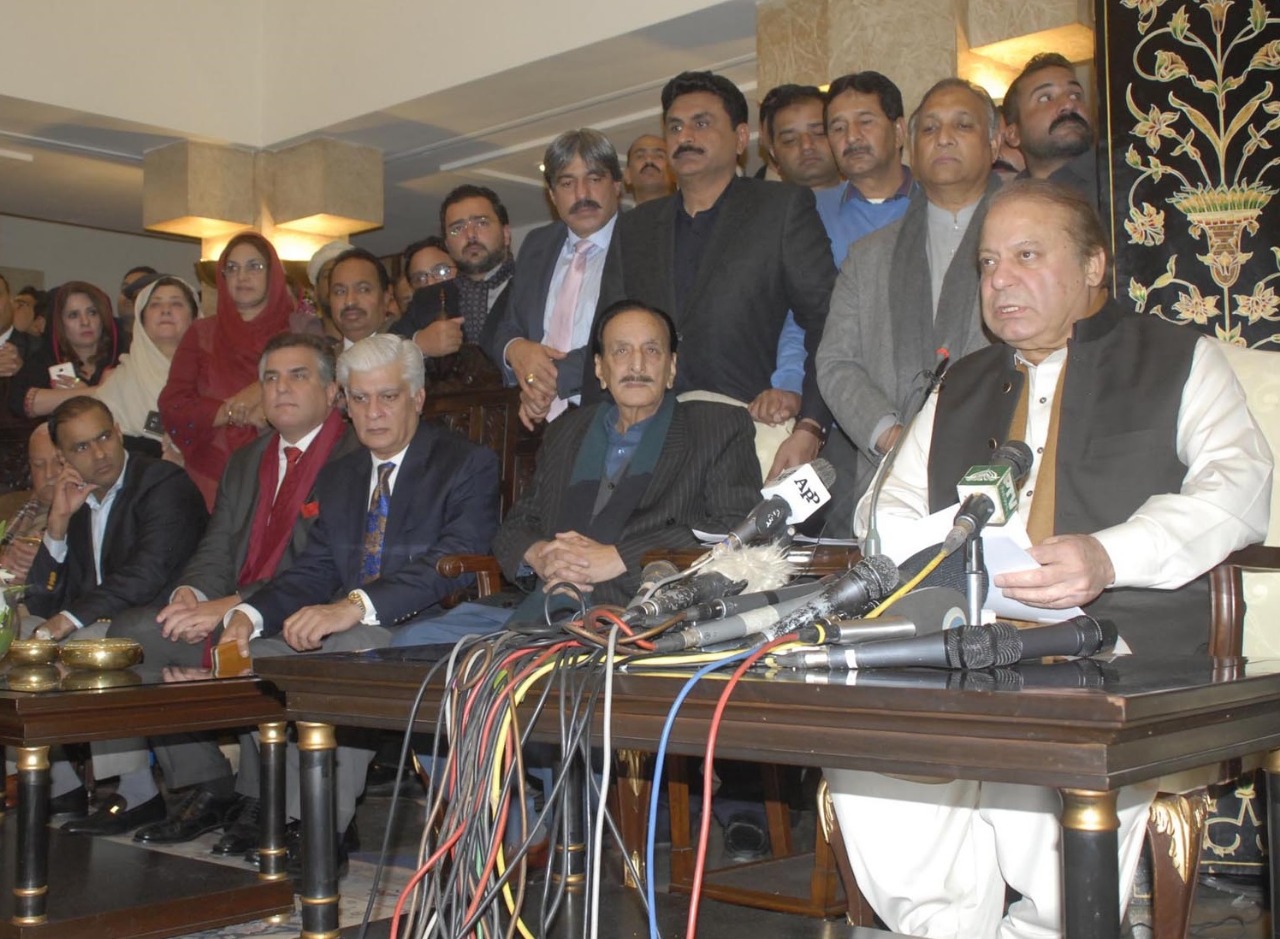 BY.AZMAT ALI
ISLAMABAD: The Supreme Court (SC) in an in-chamber hearing on Thursday rejected former prime minister Nawaz Sharif's petition to club together the three references filed by the National Accountability Bureau (NAB) against him.
This was the second time that the Pakistan Muslim League-Nawaz (PML-N) leader had sought the clubbing of NAB references against him, with his previous attempt turned down by the SC registrar on December 2.
Nawaz had claimed that filing three separate references against him was "illegal, and violates the law and the Constitution, besides being violative of his fundamental rights".
But the apex court in Thursday's ruling upheld the registrar's objections against the petition, rejecting the PML-N head's plea for a second time.
During the hearing, the Chief Justice of Pakistan (CJP) rejected the appeal and ordered accountability court to proceed with the cases separately.
Nawaz had also asked the SC to declare his lifetime disqualification from holding a public office as illegal. But the SC questioned how Sharif can challenge his disqualification when his review petition has already been dismissed.
NAB REFERENCES:
A five-member bench of the Supreme Court on July 28 had directed NAB to file references against Nawaz and his children in six weeks in the accountability court and directed the trial court to decide the references within six months.
The Supreme Court also assigned Justice Ijazul Ahsan a supervisory role to monitor the progress of the accountability court proceedings.
The former premier and his sons, Hassan and Hussain, have been named in all three NAB references, while Maryam and husband Safdar have been named only in the Avenfield reference.