ISLAMABAD :Information Minister Marriyum Aurangzeb clarified on Friday that Prime Minister Shahid Khaqan Abbasi had held a media talk and not a news conference following the  over the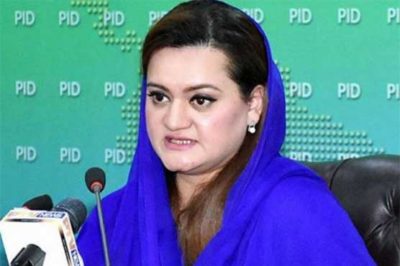 controversial remarks of Nawaz Sharif.
When asked about deleting the news conference data from PTV record, she asserted," I would have given a statement if the footage had been deleted or delayed."
She maintained that a tradition of providing news from any source has begun in the country. "It was an unofficial meeting of the premier with the journalists invited in PM House. It was not a press conference. Neither any camera was allowed nor the meet was to be aired live on the television. I would have told the media if they had asked me. The news kept running on TV for three days and I also let it went as it is," she explained.
The premier's statements following the NSC meeting were not aired live on any TV channel including PTV. It was then reported that the data of his speech was while the whole process took place in the supervision of Information Minister Marriyum Aurangzeb.
After PM's presser, the PTV staff was restricted in the premier's officer. They were then asked to prepare the DVDs of the news conference after which the camera recording was obliterated.
Once the minister took hold of the DVDs, the staff was allowed to leave. It is pertinent to mention here that the news conference was not aired on any channel including PTV.