By, Asghar Ali Mubarak : January, 31, 2018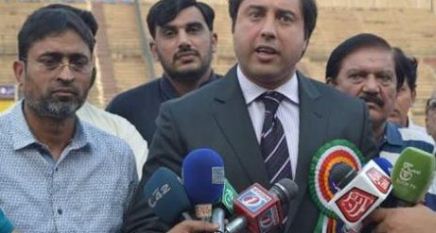 ATTOCK ;The Provincial Sports Minister Jahangir Khanzada has said that Punjab Govt under the dynamic leadership of Chief Minister Punjab Shahbaz Sharif is taking revolutionary steps for the promotion of educational and sports and for the purpose million of rupees are being spent.
He said that only education can guarantee development and prosperity in the country. Young lot must seek knowledge, not to waste time, must give proper time to their studies and must spare time for sports as well to remain healthy. He said this while addressing the students of Govt High School Hazro. On the occasion Headmaster Govt High School Altaf Hussain, teachers of the school and large number of students were also present. He said that this govt has ensured provision of missing facilities in all the public sector schools spending million of rupees , recruited thousand of teachers on merit which are certainly revolutionary steps taken by Chief Minister Punjab Shahbaz Sharif. He said that this Govt has upgraded the scales of the teachers which were a long outstanding demand of the teaching community.