By; Asghar Ali Mubarak, February, 18, 2018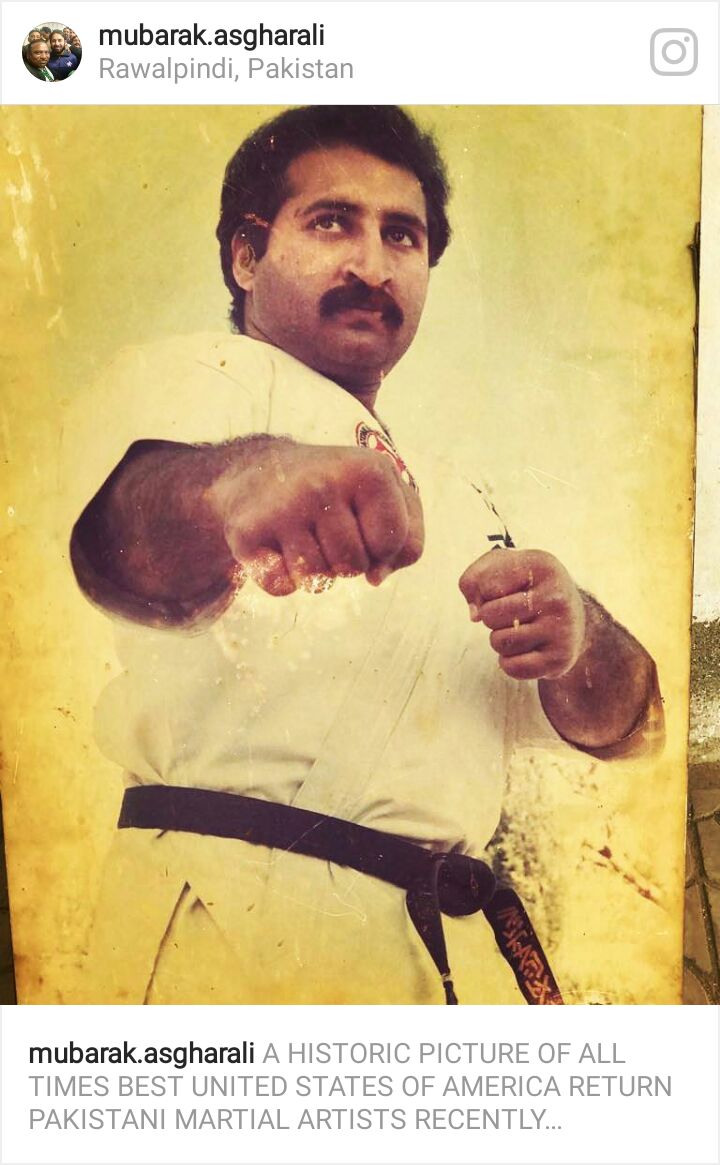 The Martial arts is most popular sports among the new generation . Pakistan will participate in world So- Kyokushin Karate Champions Ship start from the next month in Japan. The President So-Kiyokushin Kaikan Karate Federation Pakistan, Chairman Kyukishun Pakistan federation and CEO Raja Martial arts and Fitness Gym Behria Town Islamabad is the symbol of success in Martial arts in the country who specialy came from United States of America to serve the nation through Martial Arts activities.This was stated Raja Khalid Chairman Kyukishun Pakistan federation and CEO Raja Khalid Martial arts and Fitness Gym Behria Town Islamabad while addressing the audience at blet promotion and awards distribution ceremony at newly established Dojo under the supervision of Raja Khalid Martial arts and Fitness Gym Behria Town Islamabad. The renowned speakers Sports promoter Mr. Zafar iqbal Janjua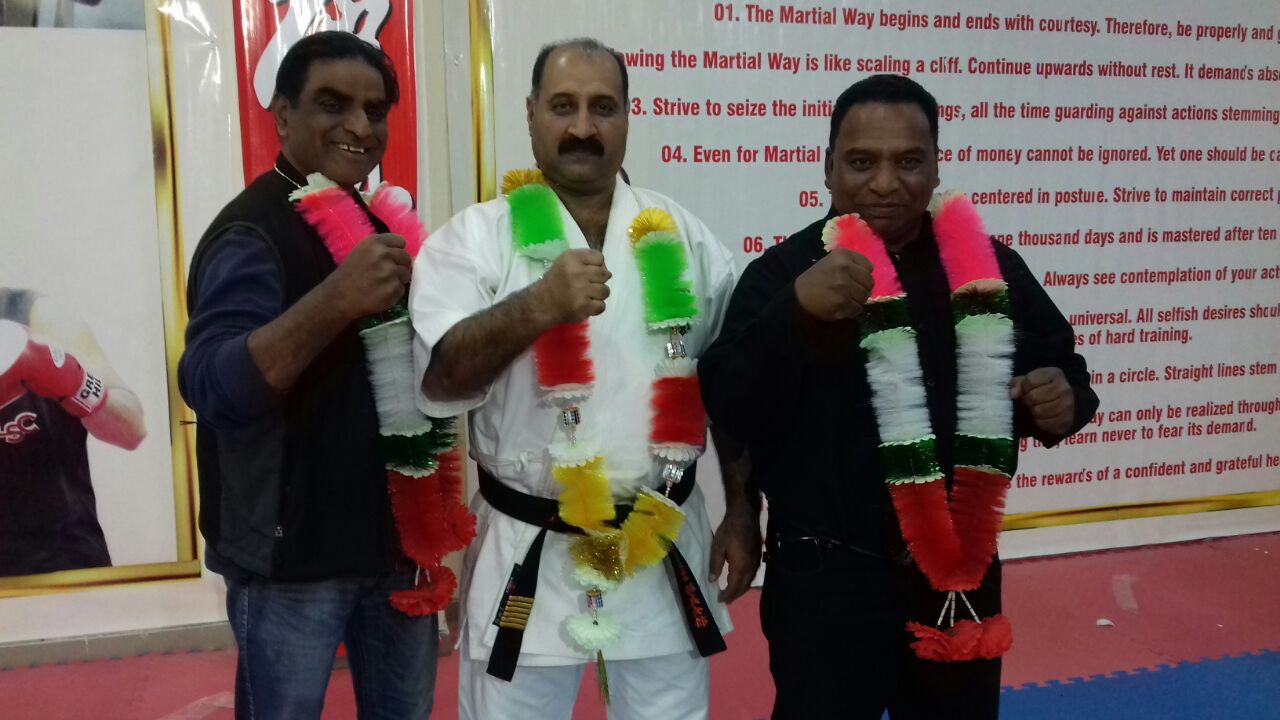 Mr. Shakeel Awan Chairman Rawalpind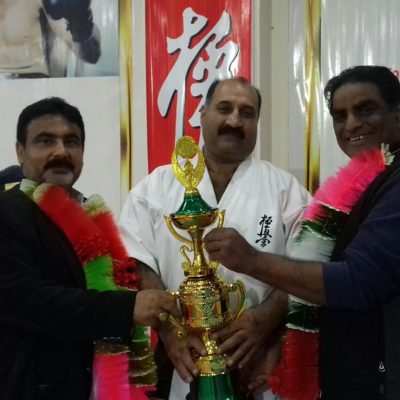 i Islamabad Sports Journalists Association, Mr.Haleem Butt former international body builder,
Raja Mujahid President Raja Fitness and Martial arts gym,
Raja Tahir Kayani,Mr.
Abdul Jabbar ,Mr
Waseem Ullah,
Ch . Ameer Kabul
Raja Majeed,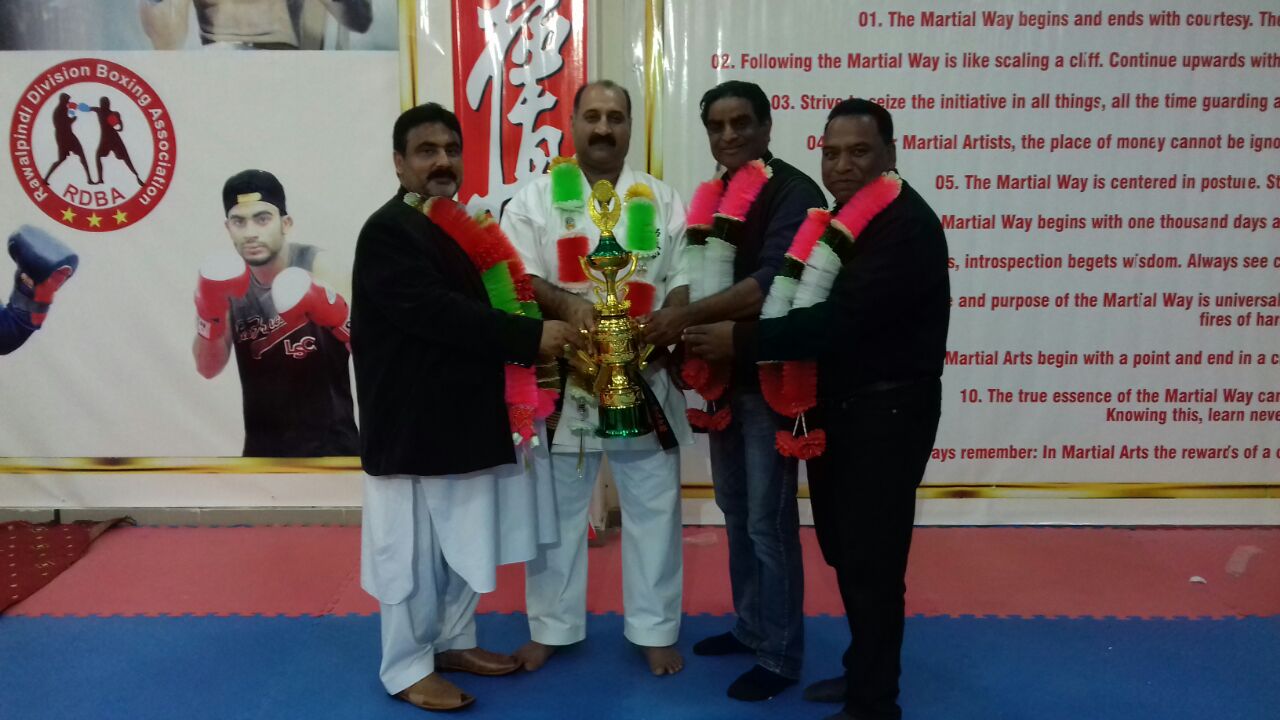 Shihan Abid Cobra secretary So-Kiyokushin Kaikan Karate Federation Pakistan, Mr.
Khalid Qureshi Senior Martial Artist instructor Mr. Intikhab Alam,
Malik Usman Shakeel of Pakistan Sports Board,Syed Zaheer Ali Shah Mushadi
Comonder Aftab Iqbal
Adil Husain Satti, Mr.
Asghar Ali Mubarak founder President south Asia Sports Journalists Association, Mr. Shahid ul Haq founder professional wrestling in Pakistan appreciated the efforts of Raja Khalid as chairman Mixed Martial Arts MMA Raja Khalid Martialarts and Fitness Gym Behria Town Islamabad for the promotion of Boxing, Mixed Martial Arts MMA, Kick Boxing. They hoped that Pakistan will be world champion in Mixed Martial Arts MMA events. The demand that Government should include Martial Arts as compulsory practical subject specialy for female students at school levels. The following Martial artists successfully completed their destinations and promoted in next stage. The Successful Candidates the categories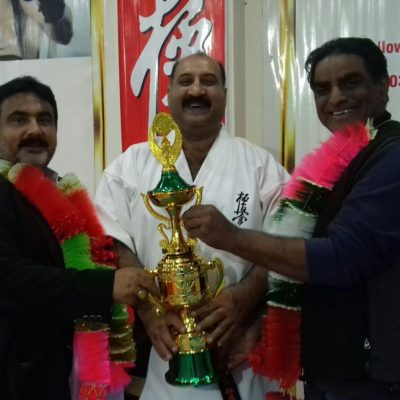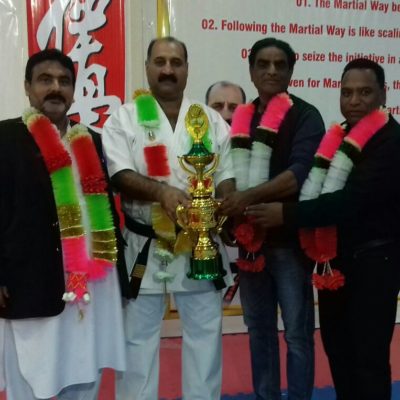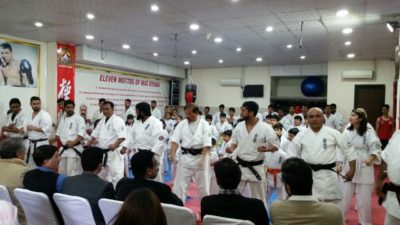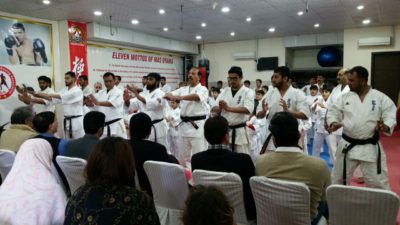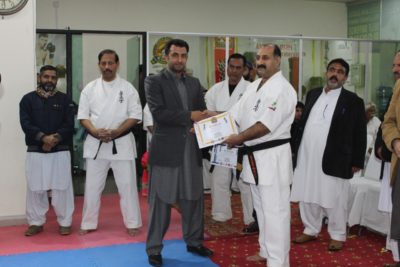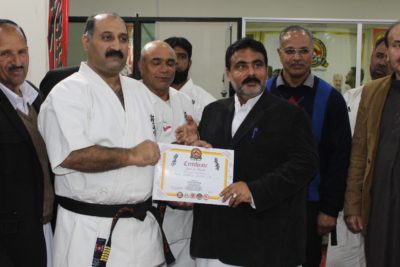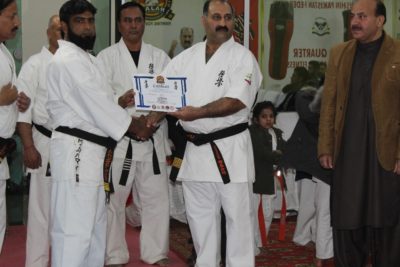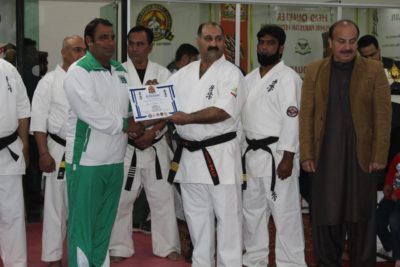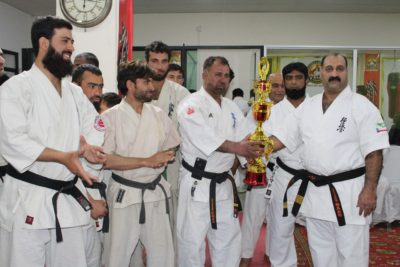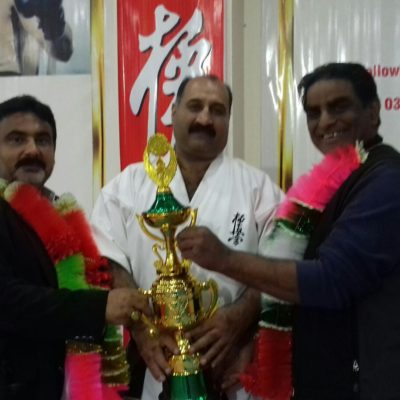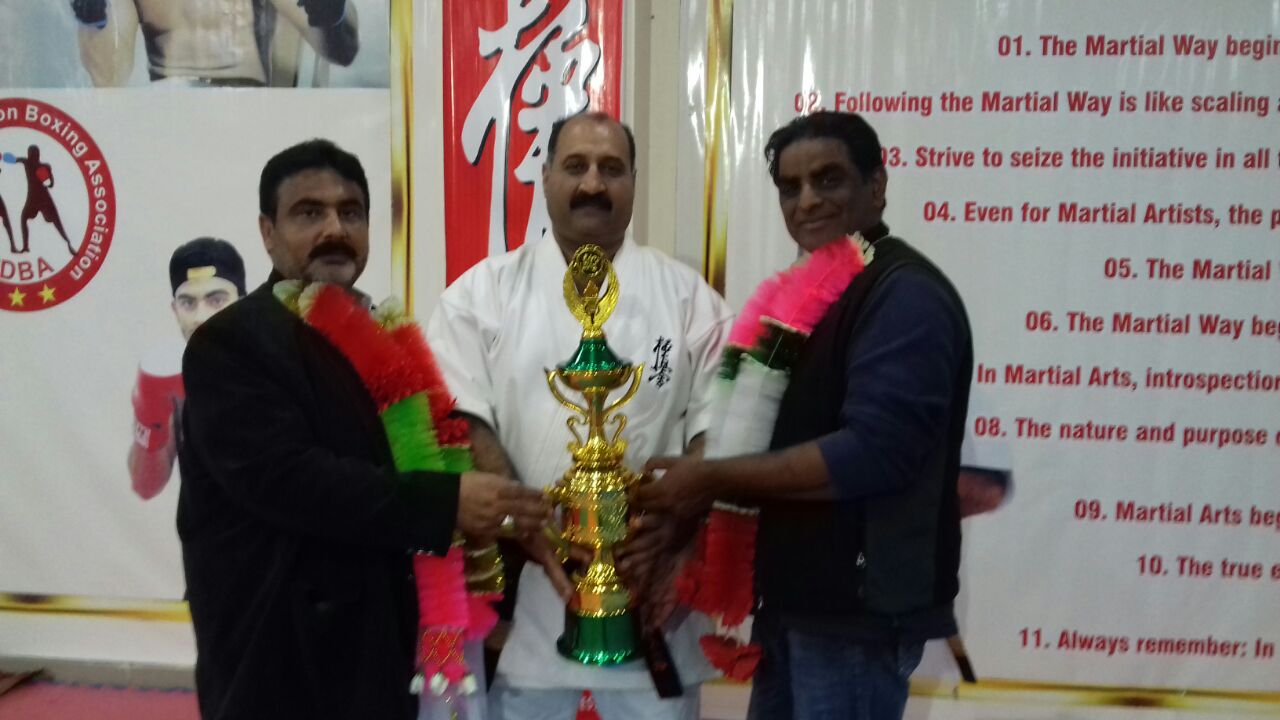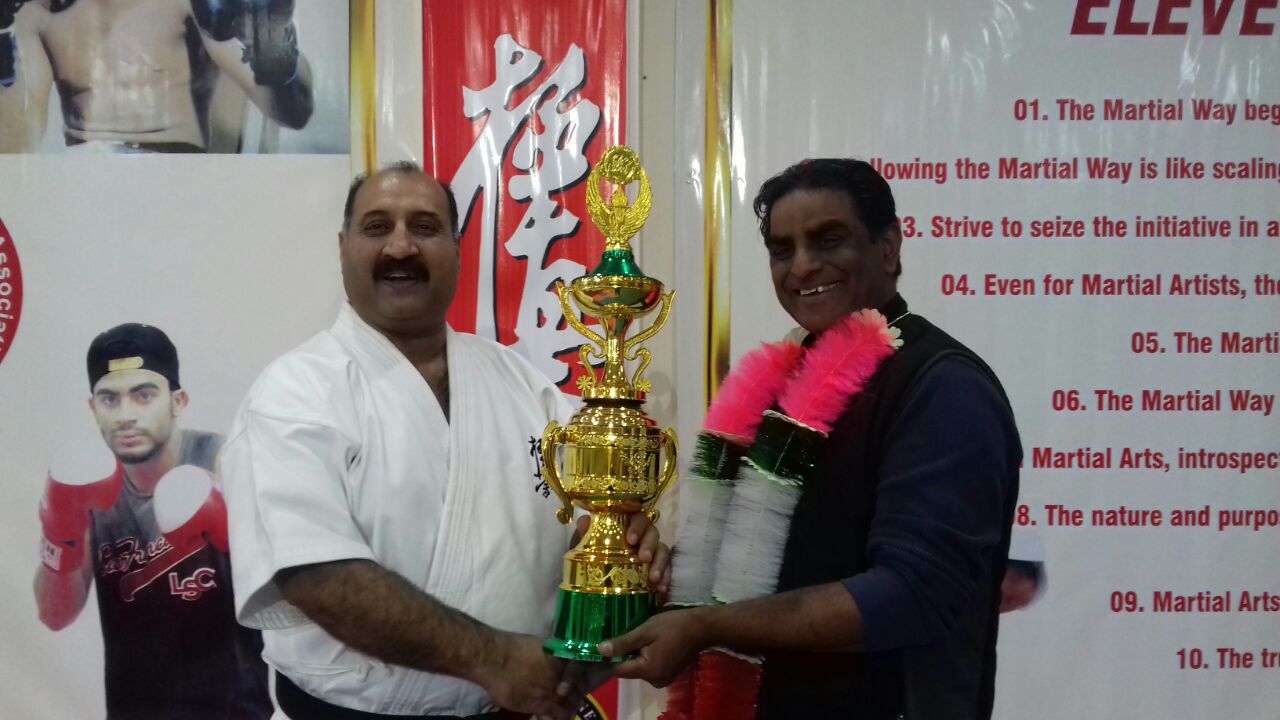 Yellow , Orange Juniors Orange Senior , Blue and Black Belts are
Ehtsham Fazal ,Zayan Mehmood ,Ibrahim Khalid ,Ahmed Iqbal ,
M. Osaid Ullah Khan, Abdullah Khalid, Muhammad Bin Ata,
Mujtaba Sarfraz, Fayah Khawar ,Qasim Iqbal ,
Sheheer Usman , Ezah Nazir ,Ibrahim Umer,
Syed Ahmed Daniyal, Muhammad Omer, Hamid Iqbal ,
Sami Shehzad, Muhammad Talal, Esha Pervaiz,
Muntaha Malik, Muhammad Mehroz , Azan Akhter,
Shahan Durrani, Mehmood Iqba,l Ali Ismail ,
Shahwaiz Durrani, Mehar Ismail,
Abdullah Sarfraz, Sehar Ismail ,
Suleman Sarfraz, Areeba Khan,
Jannat Kashif, Zeenia Khan,
Zain ul Abidein ,Waqar Hussian,
Ismail Kashif , Malik Allah yar,Malik Abdullah,
Fahad Naeem ,
Saim Tahir,
Malik Usman Malik.