The government of Gilgit-Baltistan on Monday decided that classes will resume on September 1 at all schools of Diamer district, including those attacked by extremists last week.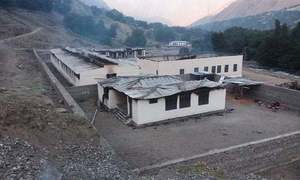 "The government has decided to reopen the educational institutions to defeat the terrorists," GB government spokesman Faizullah Faraq told DawnNewsTV.
The government has directed officials of the schools and education department to show up to their jobs immediately, he said.
According to the spokesman, routine activities in Diamer that were hindered by the violence of last few days have resumed today.
Violence had erupted in the serene valley of Diamer on Friday when extremists opposing girls' education set fire to more than a dozen schools. One of the girls' schools had been torched at least five times in recent years.