In light of directions given by the Mr. Sultan Azam Taimuri, Worthy I.G Islamabad, Mr. Najeeb ur Rehman Bagvi assigned a task to S.P Saddar Capt (r) Amir Khan Niazi conduct a crack down against drug peddlers.
Islamabad: (Asghar Ali Mubarak) SP saddar constituted a team under the supervision of Ghulam Baqir, DSP Saddar and SHO Golra Tanveer Abbasi who along with Tallat Mehmood ASI, Khalid Mehmoud Awan ASI and other officials conducted a raid at fake liquor factory located at Meera Baadi being run by notorious bootlegger Malik Yasir.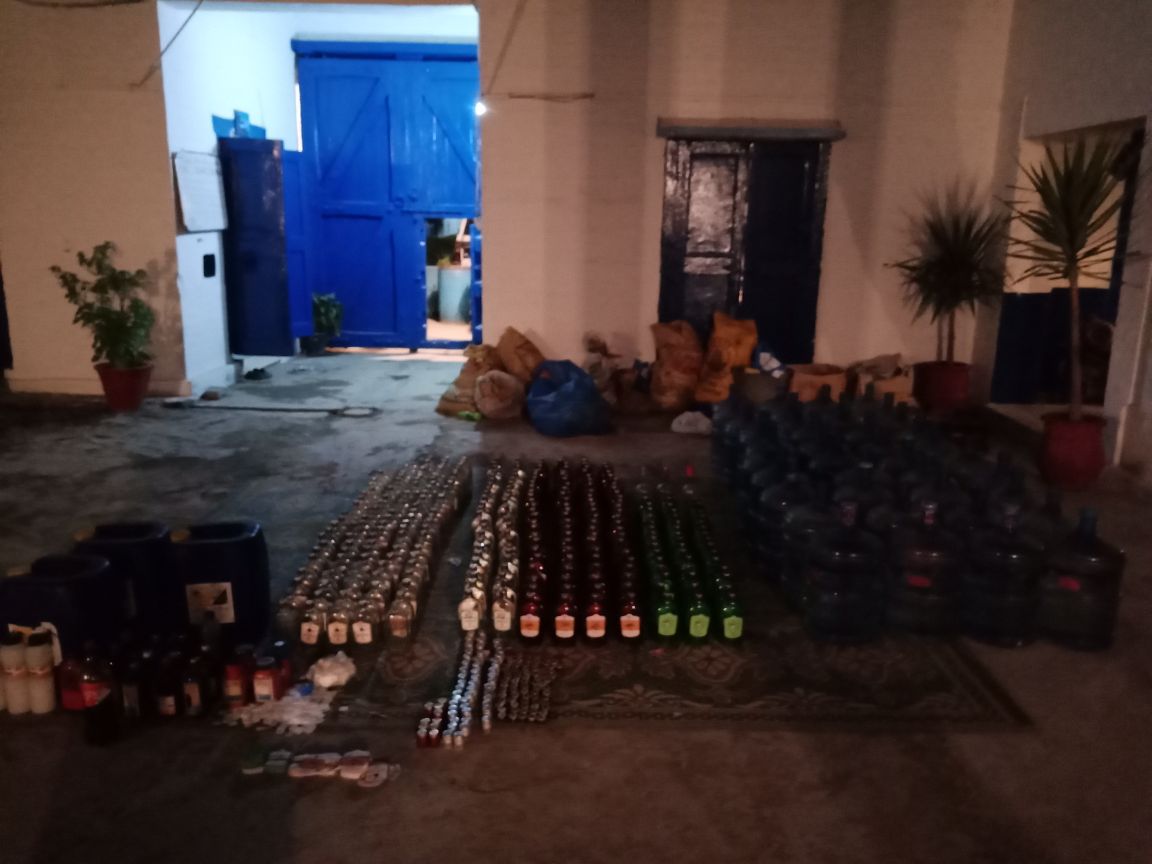 Following recoveries were effected:
1000 litres of illegally brewed/ fake alcohol.
126 bottles of alcohol which includes 30 bottles of vodka, 64 bottles of whisky, 32 bottles of dry jinn, chemicals used in illegally brewed alcohol, alcohol labels of different brands of alcohol, corks and other material used in the manufacturing process.
Three accused persons were arrested and an FIR No. 43/2018 u/s 3/4 was lodged promptly.