ISLAMABAD ;Supreme Court's order pertaining to suspension of tax charges on mobile card will be applicable from today (Thursday) as users will be able to charge full amount on mobile top-up.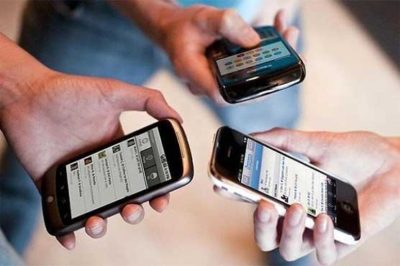 According to sources of telecom industry, tax exemption for the mobile users will be applicable on all phone calls including prepaid, postpaid cards and easy load.
Before the Supreme Court's order, the federal and provincial governments were charging 12.5% as withholding tax, 12.5% as service charges while the provincial governments were receiving 19.5% as GST. As a whole, Rs35.72 were being deducted on a top-up of Rs100.
A 15-day relief is being provided to the consumers by the companies after which the Federal Board of Revenue (FBR) and mobile companies will constitute a new mechanism of tax deduction on mobile phone cards.
Earlier on Monday, Chief Justice of Pakistan Mian Saqib Nisar suspended the tax deduction from mobile phones "pre-paid calling cards and easy load" by companies and FBR.
The apex court had also provided a two-day deadline to follow the orders pertaining to the suspension.
CJP Saqib Nisar also orders to constitute a new policy for tax deduction on mobile phone cards as it is illegal to deduct a Rs37 tax for every recharge of Rs100.
According to a calculation, the 15-day relief to consumers will cost Rs75 billion loss to provincial governments and Rs48 billion to FBR.
Under these circumstances, FBI has appealed the Supreme Court to constitute a larger bench to take notice of the issue.