Former Chairman National Insurance Corporation Limited (NICL) Ayaz Khan Niaz Arrested on Sunday after the Supreme Court's directions in the mega land scam case.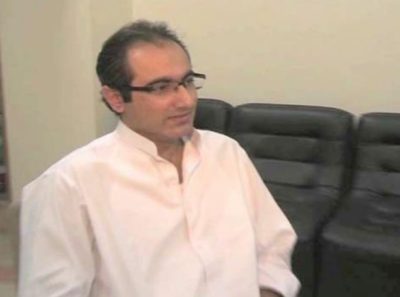 A two-member bench headed by Chief Justice of Pakistan Justice Saqib Nisar directed the accountability courts of Lahore and Karachi to decide the case in two months.
The court also ordered the immediate arrest of Mohsin Habib Warraich, the other primary accused in the case.
During the hearing, the Chief Justice observed that Niazi lives in a two kanal house while his cars are also not registered in his name.
Chief Justice Nisar also directed the authorities to deal with Niazi as per the law.
At present, Niazi was on bail in the cases filed against him. However, with the investigation of the case being transferred from the FIA to the National Accountability Bureau (NAB), the bails stood cancelled.
Yesterday, Chief Justice of Pakistan, Justice Saqib Nisar while hearing the case of fake degrees of pilot said that the Supreme Court did not summon Prime Minister Shahid Khaqan Abbasi.
The chief justice also expressed anger over Air blue management for not verifying the degrees of its pilots despite court orders and ordered the managing director to deposit Rs. 50,000 at Fatimid Foundation as a penalty.
While answering the chief justice's questions regarding the case, Junaid said Air blue had 101 pilots and overall strength of the staff stood at 251.
Besides the Airblue managing director, Pakistan International Airlines CEO Musharraf Rasool was also present at the hearing.
On the fake degrees case, Justice Nisar questioned the PIA CEO on the number of pilots. To this, Musharraf Rasool said the airline had 32 aircraft and 498 pilots
He added degrees of 369 pilots have been verified while 39 have taken stay order regarding their degrees.
However, the chief justice ordered PIA CEO to present a report by 4pm and ordered him to Pay Rs. 50000 as a penalty, Fatmid Foundation.
Earlier, The spokesman for Prime Minister's Office said Prime Minister Shahid Khaqan Abbasi has not received any notice from the Apex Court.
The Prime Minister will appear before the court if summoned on any issue.