Pakistan will keep Kashmir on top agenda of Foreign Policy Sardar Yousuf- Minister of Religious Affairs
Kashmir's are indebted for inclusive support of Pakistan- Zaffar Akbar Butt-Senior Leader APHC, Chairman Salvation movement
Islamabad: (Asghar Ali Mubarak) Minister of Religious Affairs Sardar Yousuf called Zaffar Akber Butt, who is nowadays for one week private visit to attend marriage ceremony of his relative Fahad Dar. Sardar Yousuf received Zffar Akber in open arms and extended warm welcome to zffar Akbar Butt at residence of Altaf Ahmad Butt, some "district nazims" were also accompanying minister of religious Affairs, Minister said", our hearts throb together. The state of Pakistan will leave no stone unturned to support the just cause of right to self determination, which is inalienable right of Kashmiri people in accordance legitimized by United Nations resolutions.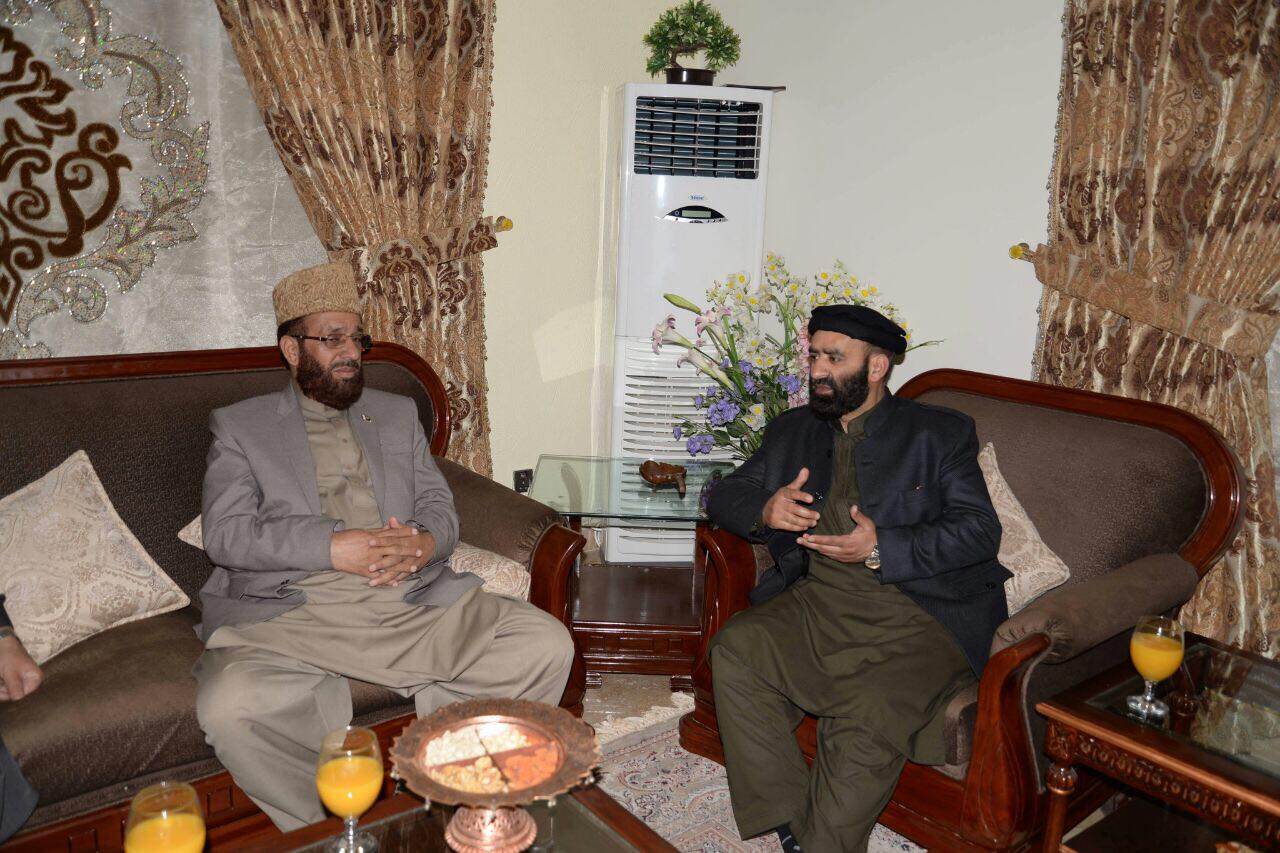 He reiterated that" PML-N Government had raised Kashmir issue in any and every platform including United nations and other relevant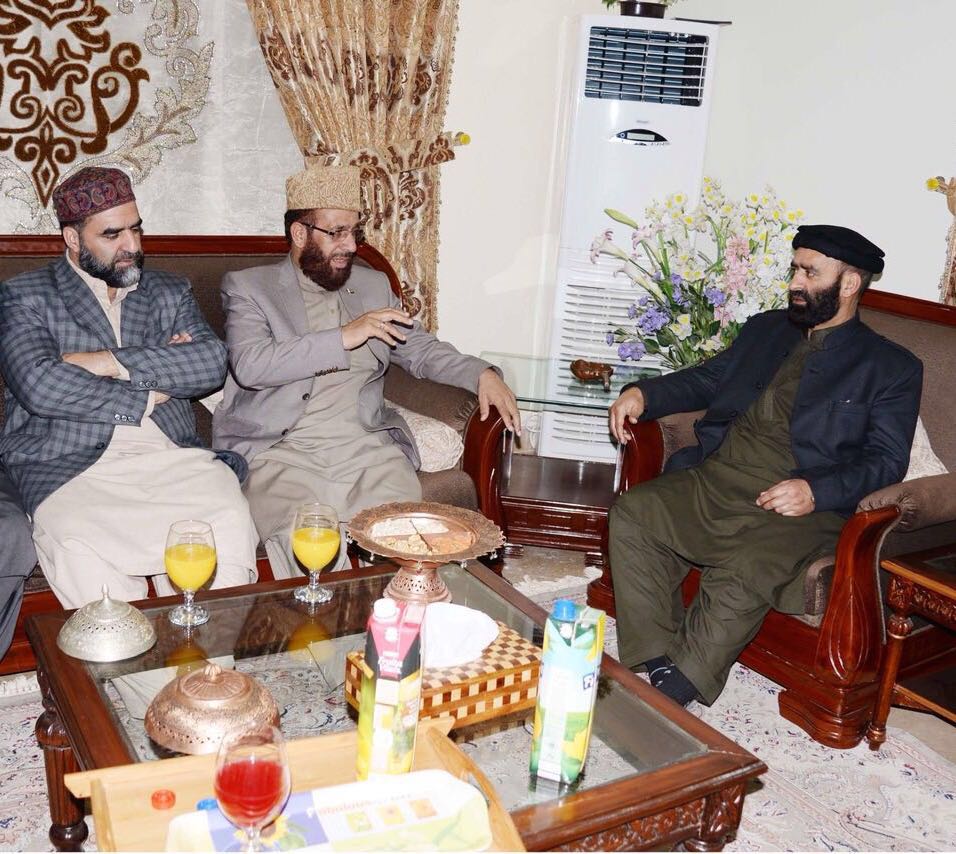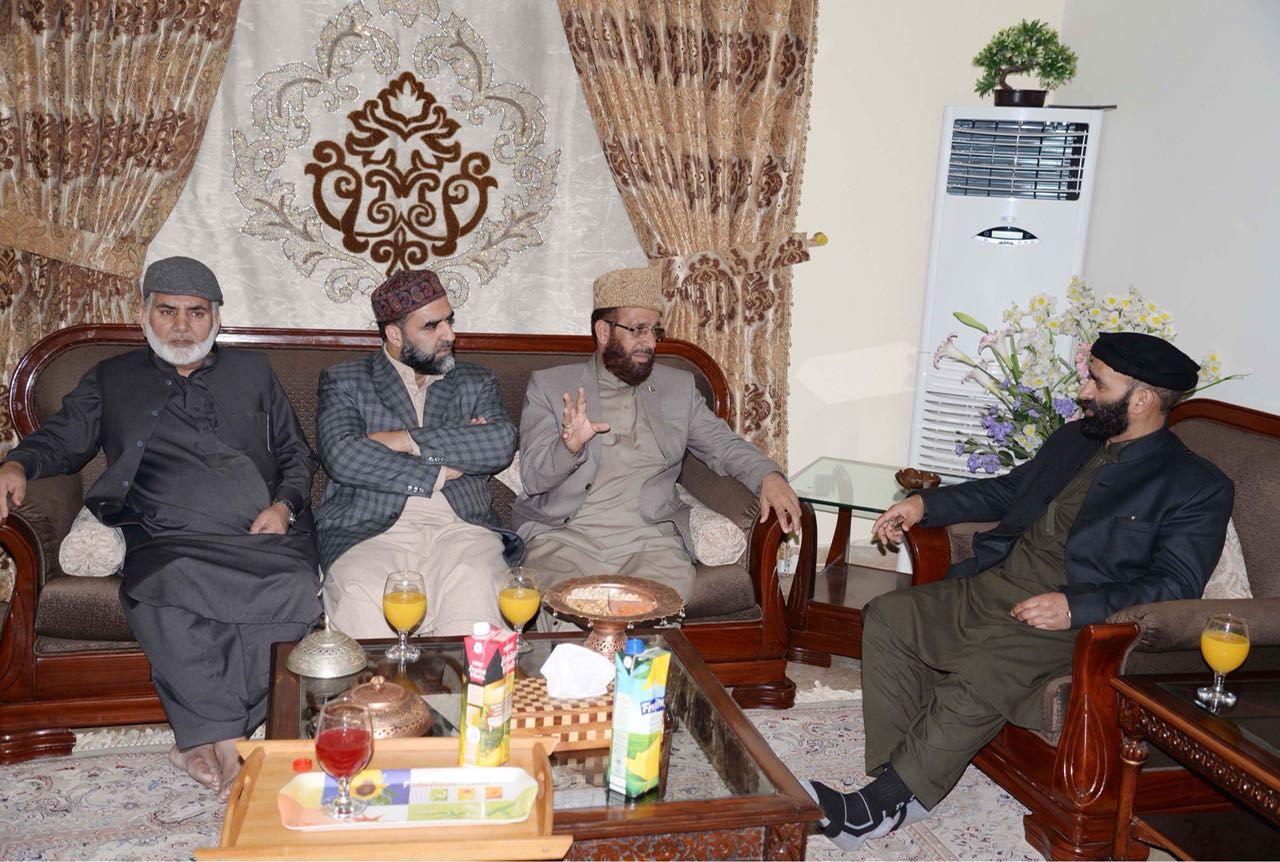 organizations and will continue to keep unwearyingly supporting Kashmir morally, politically and diplomatically . He emphasized that though international and regional political dynamics had changed because political landscape of south Asian has correlation with Indo-Pakistan relations but Islamabad kept Kashmir issue at priority, even in every odd hour of geo-political compulsions. He paid rich tribute to Kashmiris, who showed their resolve while rendering huge sacrifices for just cause. Sardar Yousuf said', Kashmir is in top priority of foreign policy of Pakistan and we will keep raising Kashmir issue in any and every available forums where it can seen and dealt with. He reiterated that until and unless Kashmir dispute is not addressed the dream of peace, prosperity and development in south Asian content will remain in doll drums. Minister expressed solidarity with Kashmiri people. Zaffar Akber thanked the Minister for showing solidarity on behalf of Pakistan with Kashmiri people who are looking for some robust diplomatic aid and said". That Pakistan is not only party but legitimized stakeholder to dispute therefore the lone international actor of Kashmir dispute. Butt emphasized that some innovative and revolutionary steps are required to bring Kashmir at global radar and lime light which can vow the global support. Groom Fahad dar, his father Sanaullah Dar, Altaf Ahamad Ahamad Butt Maj ®Qayoom, Mushtaq Askari besides huge gathering was also present at this occasion. Alataf Ahamad Butt presented Kashmir shawls to guests as token of love on the solidarity day of Pakistan with Kashmir