The Supreme Court on Wednesday set aside a decision of the Lahore High Court to restrain the Election Commission of Pakistan (ECP) from issuing the victory notification of Pakistan Tehreek-i-Insaf (PTI) Chairman Imran Khan from NA-131, Lahore, and ordering the returning officer to hold a recount of all ballot papers.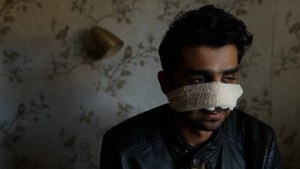 Hearing an appeal filed by Khan against the LHC judgement, Chief Justice Mian Saqib Nisar remarked that the top court had suspended a similar order of the high court yesterday while hearing a petition regarding election in NA-140.
Justice Mamoon Rashid Sheikh of the LHC had ordered the vote recount while allowing a petition moved by Khawaja Saad Rafique, the runner-up candidate of the PML-N from the constituency.
During today's hearing, the lawyer for Rafique argued before the court that Khan had won the July 25 elections from five constituencies and that the prime minister-in-waiting in his victory speech had promised to open constituencies where rigging had allegedly taken place.
But the CJP brushed off this argument, saying: "These are mere political statements."
The court directed Rafique's lawyer to approach the relevant election tribunal with his complaint and request for a recount.
A day earlier, the ECP had notified the final results of the general election but withheld results of nine national and 17 provincial assembly seats for various reasons, stirring a new controversy before the formation of the next government.
Following the notification on Tuesday, the strength of PTI in the National Assembly had gone down from 116 to 112 and its ally Balochistan Awami Party from four to three.
Jamshed Dasti's request for recount rejected
The SC also rejected Awami Raj Party Chairman Jamshed Dasti's request for a vote recount in NA-182 Muzaffargarh.
Dasti in his petition had claimed that the power had gone out in the area at 11pm on election day; despite this, the returning officer issued the results from the constituency at 2pm the next day.
But the court rejected his request for a recount, with the CJP instructing Dasti to approach the concerned election tribunal, which he said was the relevant forum of the Election Commission of Pakistan.